U.S. stock futures were indicating a stronger start for Wall Street on Friday, with investors keeping a close eye on trade talks between the U.S. and China and on persistently higher bond yields.
What are markets doing?
Dow Jones Industrial Average futures
YMM8, +0.12%
rose 41 points, or 0.2%, to 24,744, while S&P 500 futures
SM8, +12.12%
rose 5.1 points, or 0.2%, to 2,723.50. Nasdaq-100 futures
NQM8, +0.21%
climbed 18 points, or 0.3%, to 6,923.50.
On Thursday, the Dow
DJIA, -0.22%
slipped 54.95 points, or 0.2%, to 24,713.98, the S&P 500 index
SPX, -0.09%
shed less than 0.1% to 2,720.13, and the technology-heavy Nasdaq Composite Index
COMP, -0.21%
gave up 0.2% to 7,382.47.
Need to know: Stock-market bears look declawed after small-caps soar to a record
Meanwhile, the small-cap benchmark Russell 2000 index
RUT, +0.55%
rose 0.6% on the day, scoring its second straight closing record at 1,625.29, up 0.6%.
With one session left to go for the week, the Dow is set to drop 0.5%, with the S&P 500 and Nasdaq looking at losses of 0.3% each.
Whats driving the market?
Trade talks between the U.S. and China in Washington will likely command attention. China reportedly offered to cut its trade surplus with the U.S. by $200 billion, according to media reports on Thursday. That comes amid doubts over the success of those talks, given that U.S. President Donald Trump said Thursday that Beijing had become too spoiled and he had lowered his expectations for negotiations.
Meanwhile, lawmakers from both sides of Congress were poised to push forward a bill that would give the U.S. greater powers to block deals between U.S. and Chinese companies that could pose a risk to national security.
Higher yields will also stay in focus, with the yield on the 10-year Treasury
TMUBMUSD10Y, -0.26%
note hovering at a near 7-year peak above 3.1%. The psychologically important level of 3% comes with the idea for some that equities could become less attractive. The yield on the 30-year
TMUBMUSD30Y, -0.23%
U.S. Treasury bond has hit the highest level since July 2011.
The economic calendar is largely empty outside of first-quarter data on advance services due at 10 a.m. Eastern Time. Fed Governor Lael Brainard is scheduled to speak at the Association for Neighborhood and Housing Developments 8th annual conference at 9:15 a.m. Eastern.
What were strategists saying?
The last session of the week is shaping up to be a positive one, noted Konstantinos Anthis, head of research at ADS Securities, in a note to clients.
However, we should highlight that with yields still above 3% and concerns for a potential breakdown of U.S.-China negotiations the risk for equities is to the downside. The combination of expensive financing and a dampening of risk appetite lurks around the corner so caution is advised and the focus for equity traders should be on the short-term, Anthis added.
What stocks are in focus?
1786, +0.47%
1786, +0.47%
Deere & Co.
DE, -0.37%
and Campbell Soup Co.
CPB, -0.66%
are due to report ahead of the open.
AmTrust Financial Services Inc.
AFSI, +0.60%
shares could be active over news activist investor Carl Icahn has contested an attempt by the companys owners to take it private.
Shares of drugmakers Amgen Inc.
AMGN, +0.49%
and Novartis AG
NVS, -0.58%
NOVN, -0.44%
rose in after-hours trading after jointly announcing FDA approval of a first-of-its kind treatment for migraines.
What are other markets doing?
Asian markets finished mixed, with most indexes modestly lower for the week. European stocks
SXXP, -0.31%
SXXP, -0.31%
opened mostly lower.
Gold futures
GCM8, -0.12%
drifted lower, while the ICE U.S. Dollar Index
DXY, +0.01%
was flat. Oil futures
CLM8, +0.17%
moved up to $71.63 a barrel, with Brent
LCON8, +0.42%
just under $80 a barrel.
Related Topics U.S. Stocks Markets NY Stock Exchange NASDAQ
Quote References YMM8 +30.00 +0.12% SM8 +0.00 +12.12% NQM8 +14.25 +0.21% DJIA -54.95 -0.22% SPX -2.33 -0.09% COMP -15.82 -0.21% RUT +8.92 +0.55% TMUBMUSD10Y -0.01 -0.26% TMUBMUSD30Y -0.01 -0.23% 1786 +0.01 +0.47% DE -0.54 -0.37% CPB -0.26 -0.66% AFSI +0.08 +0.60% AMGN +0.85 +0.49% NVS -0.45 -0.58% NOVN -0.34 -0.44% SXXP -1.22 -0.31% GCM8 -1.60 -0.12% DXY +0.01 +0.01% CLM8 +0.12 +0.17% LCON8 +0.33 +0.42% Show all references
MarketWatch Partner Center
Most Popular
Bill Gates: Trump didnt know the difference between HIV, HPV
Mortgage rates reach seven-year high in a housing market reckoning
Here are the 20 stocks that the biggest hedge funds love most
Pope warns of a ticking time bomb whose explosion would devastate market
Can boxed water compete against bottled water?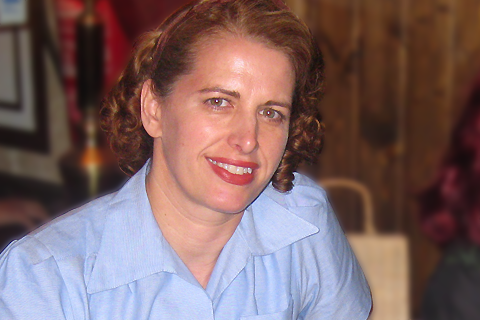 Barbara Kollmeyer
Barbara Kollmeyer is an editor for MarketWatch in Madrid. Follow her on Twitter @bkollmeyer.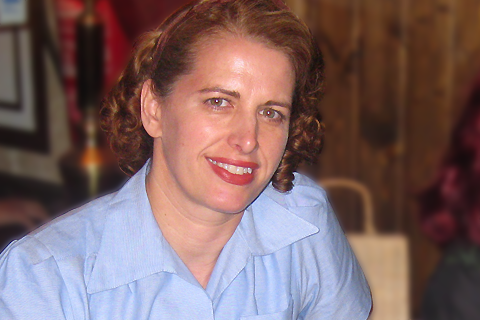 Barbara Kollmeyer
Barbara Kollmeyer is an editor for MarketWatch in Madrid. Follow her on Twitter @bkollmeyer.
We Want to Hear from You
Join the conversation
Comment
Community Guidelines FAQs
BACK TO TOP MarketWatch Site Index Topics Help Feedback Newsroom Roster Media Archive Premium Products Mobile Company Company Info Code of Conduct Corrections Advertising Media Kit Advertise Locally Reprints & Licensing Your Ad Choices Dow Jones Network WSJ.com Barron's Online BigCharts Virtual Stock Exchange Financial News London WSJ.com Small Business realtor.com Mansion Global
Copyright © 2018 MarketWatch, Inc. All rights reserved.
By using this site you agree to the Terms of Service, Privacy Policy, and Cookie Policy.
Intraday Data provided by SIX Financial Information and subject to terms of use. Historical and current end-of-day data provided by SIX Financial Information. All quotes are in local exchange time. Real-time last sale data for U.S. stock quotes reflect trades reported through Nasdaq only. Intraday data delayed at least 15 minutes or per exchange requirements.
Advanced Search
Stocks Columns Authors Topics
No results found
E-Mini Dow Jun 2018 U.S.: CBOT: YMM8 $24,734.00 +30.00 (+0.12%)
| | |
| --- | --- |
| Volume | 17629 |
| Open | $24,704 |
| High | $24,774 |
| Low | $24,677 |
| P/E Ratio | 0 |
| Div Yield | 0 |
| Market Cap | N/A |
Smart Marine Systems Ltd. Australia: Sydney: SM8 $0.04 +0.00 (+12.12%)
| | |
| --- | --- |
| Volume | 125.6K |
| Open | $0.03 |
| High | $0.04 |
| Low | $0.03 |
| P/E Ratio | 0 |
| Div Yield | 0 |
| Market Cap | N/A |
E-Mini Nasdaq 100 Index Jun 2018 U.S.: CME: NQM8 6,920.00 +14.25 (+0.21%)
| | |
| --- | --- |
| Volume | 23003 |
| Open | 6,909 |
| High | 6,936 |
| Low | 6,895 |
| P/E Ratio | 0 |
| Div Yield | 0 |
| Market Cap | N/A |
Dow Jones Industrial Average DJ-Index: DJIA 24,713.98 -54.95 (-0.22%)
| | |
| --- | --- |
| Volume | 314.7M |
| Open | 24,752 |
| High | 24,839 |
| Low | 24,639 |
| P/E Ratio | 0 |
| Div Yield | 0 |
| Market Cap | N/A |
S&P 500 Index S&P Base CME: SPX 2,720.13 -2.33 (-0.09%)
| | |
| --- | --- |
| Volume | 1.9B |
| Open | 2,713 |
| High | 2,732 |
| Low | 2,711 |
| P/E Ratio | 0 |
| Div Yield | 0 |
| Market Cap | N/A |
NASDAQ Composite Index U.S.: Nasdaq: COMP 7,382.47 -15.82 (-0.21%)
| | |
| --- | --- |
| Volume | 0 |
| Open | 7,380 |
| High | 7,425 |
| Low | 7,350 |
| P/E Ratio | 0 |
| Div Yield | 0 |
| Market Cap | N/A |
Russell 2000 Index RssllTk US: RUT 1,625.29 +8.92 (+0.55%)
| | |
| --- | --- |
| Volume | 0 |
| Open | 1,616 |
| High | 1,627 |
| Low | 1,615 |
| P/E Ratio | 0 |
| Div Yield | 0 |
| Market Cap | N/A |
U.S. 10 Year Treasury N