This is the second part of the analysis of U.S. Auto Parts Network Inc. (PRTS), it lays out a more speculative scenario where PRTS is proposed as a potential acquisition target. Please, read Part I for the background and fundamental analysis of the company.
PRTS as a potential acquisition target
Evaluating PRTS and the industry revealed to us that the company is, in fact, a great acquisition candidate. The main reasons are thanks to the highly active M&A activities in recent years, especially from a particular billionaire – Carl Icahn, and what PRTS can bring to the table. However, we need to remind investors that the opportunity that PRTS can be sold for a premium is purely speculative.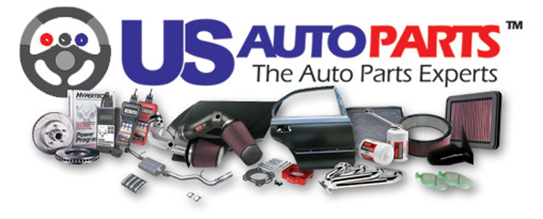 Recent M&A activities
As we have alluded to you in the first part of the analysis that even though new cars are coming in slower to the market, we must not forget that older cars are on the road for longer, and these owners are also spending more than ever to maximize the lifetime value of their vehicles. This rising demand for aftermarket parts and services is spurring new growth and revenue opportunities for a wide range of businesses operating in the automotive aftermarket industry.
The last few years saw many M&A activities. Most recently, Parts Authority, the US automotive and truck parts company agreed to acquire Interamerican Motor Corporation, a leader in European and Asian branded replacement parts, from AutoZone (NYSE:AZO) in February 2018. The deal allows Parts Authority to expand product offerings, customer touch points, and geographies.
Elsewhere, Uni-Select and GPC also made acquisitions to bolster their product line and geography.
Then we also have one of PRTS' competitors – Pep Boys (NYSE:PBY), which was almost bought out by Bridgestone (OTCPK:BRDCY) in 2015, until Carl Icahn stepped in and outbid the Japanese tire company three times to acquire the company at the eventual price of $1.03B.
Arguably some of these acquisitions were hugely overvalued but those who have read about Carl Icahn know that he is on a mission to build an automotive ecosystem that will counteract a dying culture of owning personal cars, opting instead for communal rideshares or short-term rentals.
He wants to sell cars to Uber (UBER) and Lyft (LYFT), then hires fleet operators (such as Hertz) to manage these cars. Within the aftermarket sales, Icahn's consolidation is working such that all auto-parts are bought from Federal-Mogul (NASDAQ:FDML) (parts manufacturer), the second-biggest after-market-parts seller in the US, also under Icahn's control. This is a win-win situation for his companies and hurts the likes of O'Reilly Automotive (NASDAQ:ORLY) or AutoZone.
Recently, upping his bet, he has expanded further by acquiring four other companies in the last couple of years: Precision Auto Care (OTCQX:PACI) (1000 repair shops), Just Brakes (auto repairs), BeckArnley (auto parts), and Auto Plus (service centers).
Individually, these acquired companies may not be hugely attractive, but collectively, synergies are already being achieved, said the CEO of Icahn Automotive, Dan Ninivaggi:
"He's [Icahn] already linking his businesses. He arranged a partnership between Pep Boys and Hertz to locate 50 rental counters at the repair chain's locations. Lyft drivers can lease a Hertz vehicle, and Pep Boys will inspect it and certify that it meets Lyft's specifications. If the car needs repairs, the driver can take it to Pep Boys"
Source: Bloomberg
Yet, Icahn is not the only one seeing value in investing in the automotive ecosystem. Since 2006, Amazon (NASDAQ:AMZN) has expanded its automotive segment with Part Finder, Amazon Garage and most recently Amazon Vehicles. Mirroring Icahn's ambition.
M&As usually are not accretive. However, we feel in PRTS' case, potential acquirers, such as competitors or repair shops operators can work together. More importantly, the notion that Amazon's rising automotive influence means that consolidation might be the only way to survival.
Suitable candidates
AutoZone has been suggested before as the potential suitor. While we agree, there is some logic to that. AutoZone's online presence is still immaterial to its core business despite the company acquiring AutoAnything, an online retailer of auto parts since 2012. The latest quarter earnings call's commentary shows progress has been limited, and thus, the company announced the sales of AutoAnything.
"We acquired AutoAnything to better understand the internet-only environment and to leverage those learnings on AutoZone.com. AutoAnything has always been run separate and distinct from AutoZone and AutoZone.com. Both the AutoAnything and AutoZone.com teams have learned from each other, but over time, as omnichannel has emerged and increased in importance, we've decided that our focus and efforts would be better spent focusing on AutoZone.com and driving our core business. This morning, we announced an agreement with Kingswood Capital who has purchased this business."
Q2 – 2018 Earnings call (emphasis added)
Also, AutoZone's acquisition in the online space is not their top priority. Currently, AutoZone has almost $300M in cash and generates $1B of FCF annually. It sees more value in buying back its shares, which it has consistently executed since 1998, now totaled to $19.7B, and recently authorized an additional $1B of the buyback.
AutoZone may not be interested, however, there are many reasons why other competitors/repair shops operators should consider PRTS as an acquisition.
First, most auto parts or repair shop operators want to be the one-stop shop for customers. In the case of AutoZone, it wants to expand its product offering as its slogan allures customer to. The company can double its online sales and acquire an additional 1M SKUs of parts just by acquiring PRTS.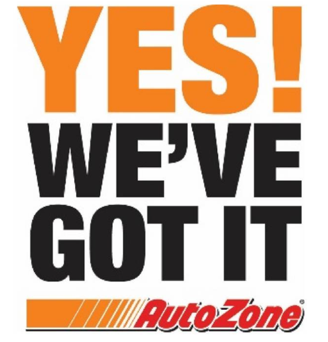 AutoZone's slogan
Secondly, a more efficient acquirer can unleash PRTS' potential immensely. PRTS has a huge disadvantage in its economies of scale for fixed costs, volume discounts, and the ability to source parts directly from OEM instead of costlier U.S.-based wholesalers.
Thirdly, PRTS is trading at a fantastically cheap price for a buy-out!
Lastly, remember that nonsensical marketing costs of PRTS? The average marketing cost in this industry is about 7.5%, PRTS' cost stood at 13% of sales as of Dec. 30, 2017.

Source: PRTS 10K, 2017
Assuming PRTS' potential acquirer has an industry average management and better brand name, half of PRTS operating costs can be slashed. We are not proposing any specific numbers here, but coupled economies of scale, PRTS could achieve much higher net margins than the 1.5% it currently operates.
Takeaway
To summarize, an acquirer would benefit from PRTS' 1M SKUs range (in several categories), the largest in the industry, and an established online channel. Lastly, despite PRTS operation inefficiencies, they are fixable.
Author's note: If you enjoyed our article, follow us to receive our latest investment opportunities. Lastly, please do additional due diligence and enjoy investing.
Disclosure: I am/we are long PRTS.
I wrote this article myself, and it expresses my own opinions. I am not receiving compensation for it (other than from Seeking Alpha). I have no business relationship with any company whose stock is mentioned in this article.