Ive been right about Tesla (NASDAQ:TSLA) thus far.
There seem to be only two schools on Tesla. You either love the carmaker, or you hate it with a passion. I fall into the latter category, not because I'm anti clean energy, or opposed to new entries to the auto industry, but because of the grandiose and inefficient management history the company has had under Elon Musk. Ive written often about the competition and general cutthroat nature of the auto industry that Tesla faces. Ive been waiting for some time to see signs of Teslas inability to ramp up car production in a way that justifies its wild stock valuation. And boy howdy have I taken some flak in the comments section.
This week has given me some vindication on my feelings about Tesla. The stock is down on rough news of production complications, and a fading faith in Elon Musks rhetoric, something I said would happen. The valuation is not justified, and cannot be justified when you re selling such a small amount of cars and not turning any profit. I get it that this stock performance is about future potential earnings, but the company is not putting together concrete evidence that it is working toward those types of numbers.
The company misses deadlines nonstop. The most recent news about production troubles is no different. Tesla missed Wall Street expectations in terms of car deliveries in the second quarter. Reasons stated for the miss involved shortfalls in battery production. Now, if your entire business plan is based on battery powered cars, you would think that adequate battery production (if not a surplus) would be the No. 1 priority. The event helps confirm a long trend of misleading promises by a CEO who wants to be the Steve Jobs of transportation. That guy already existed. His name was Henry Ford.
Last year, Musk touted production targets of over 100,000-200,000 Model 3s in the second half of 2017. Now all we hear about is the company eventually getting production to 5,000 units a week at some point in the second half of the year. As of now theyre going to deliver about 30 Model 3s to customers. 30 cars does not bring in much money. In the first half of the year, the company produced a little over 51,000 cars. While that may be massive growth in terms of percentages, it doesnt come close to the story Musk has been selling to investors.
Theres something to be said about a company that basically had the Rolls Royce of electric cars in the Model S but failed to turn a profit off of it. I personally dont buy into the jargon that revenue from high end models was simply a means to begin full mass production of the cheaper Model 3. I think that Musk simply suffers from poor focus. Rockets to Mars, solar power grids, tunnels under Los Angeles (why anyone would want to drive in a subterranean highway in one of the most earthquake prone regions in America is beyond me), when will he sit down and focus on returning money to his shareholders? Heck, when will he sit down and simply keep one promise before making another?
In what I can only guess is PR control, Musk promised to build a massive battery facility in Australia capable of powering 30,000 homes. The giant battery station will supposedly be built in the next 100 days or it will be free. Now, in the midst of failed targets on almost every front, what is Tesla doing bidding on deals with that kind of risk? This yet again drives my lack of enthusiasm over management.
Competition keeps going, just like I said
In a move that I consider even more of a threat than American counterparts like General Motors (GM) Chevy Bolt, Volvo recently announced that it plans to have its entire vehicle lineup run on some form of battery power by 2019. This more than anything should scare shareholders of Tesla. Volvo is an incredibly respected automaker for both its quality and safety. They also have the infrastructure and manufacturing know how to far out scale what Tesla can put together. Whereas Musk has had to learn how to mass produce cars, competitors simply need to swap engines. Daimler (OTCPK:DDAIF) also is working on its own grouping of EV cars. The combination of two quality rivals should say a lot about long-term feasibility for Tesla. I contend that Musk and his team have a limited amount of time to find their place within the car market before competitors like these take Tesla out altogether.
Model S demand plateauing
Model S revenues, and to a smaller extent Model X, have help Tesla drive itself forward thus far. Of course it hasnt covered everything as Tesla has had to raise money multiple times, but it is still the big factor in Teslas operating cash flow. In a very sour note, Goldman Sachs analysts have begun to question the future demand growth potential for the Model S. Goldman lowered its price target to $180 on pl ateauing Model S and X demand. Flat sales growth in Teslas current model lineup would mean a limit on potential cash that the company desperately needs to keep funding its operations. This in turn would or will mean more financing to pay for Model 3 production. This means more debt or more dilution of the stock. Either way, I see it as a negative for current Tesla shareholders.
Living up to the hype
We havent seen the quarterly results for Q2 yet, but Im guessing that production news will actually have more effects on the stock than earnings at this point. People dont seem to mind losses if the future promises profits. As the months pass, if production doesnt live up to the promises, something it is currently failing to do, Tesla will have a hard time pressing the stock in these high valuations. This will be especially true if they end up selling more to raise cash.
Disclosure: I/we have no positions in any stocks mentioned, and no plans to initiate any positions within the next 72 hours.
I wrote this article myself, and it expresses my own opinions. I am not receiving compensation for it (other than from Seeking Alpha). I have no business relationship with any company whose stock is mentioned in this article.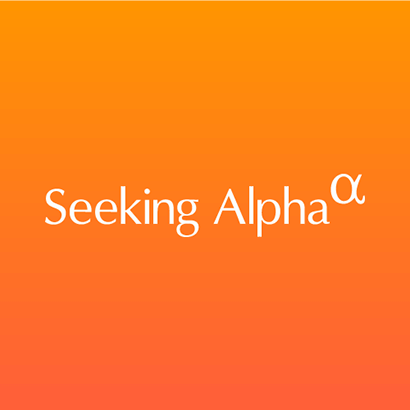 About this article:ExpandAuthor payment: $35 + $0.01/page view. Authors of PRO articles receive a minimum guaranteed payment of $150-500.Tagged: Investing Ideas, Short Ideas, Consumer Goods, Auto Manufacturers – MajorWant to share your opinion on this article? Add a comment.Disagree with this article? Submit your own.To report a factual error in this article, click hereFollow David Butler and get email alerts