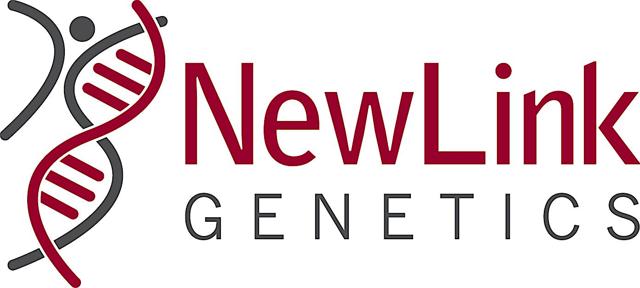 We all are learning, modifying, or destroying ideas all the time. Rapid destruction of your ideas when the time is right is one of the most valuable qualities you can acquire. You must force yourself to consider arguments on the other side. – Charlie Munger
NewLink Genetics (NASDAQ:NLNK) is a highly interesting bioscience, undergoing significant fundamental shifts for making a strong comeback. The company is powered by a stellar anti-cancer molecule (indoximod) that, in and of itself, is best employed in a combination regimen: we noted in the prior research on Exelixis (NASDAQ:EXEL) that combination medicines tend to work best for cancers due to the rogue cells adeptness at evading immune response.
As alluded, NewLink recently decided to terminate the development of two segments (advanced melanoma and pancreatic cancers). Consequently, this action is most likely to preserve the cash needed for other pipeline developments. Substantial value can be added to their pipeline (depending on which cancers the company pursues). Ultimately, this can translate into more fortunes for shareholders as well as newfound hopes for patients worldwide. In this research, well elucidate the underlying fundamentals of NewLink and the pertinent catalysts that can catapult the shares to a new valuation.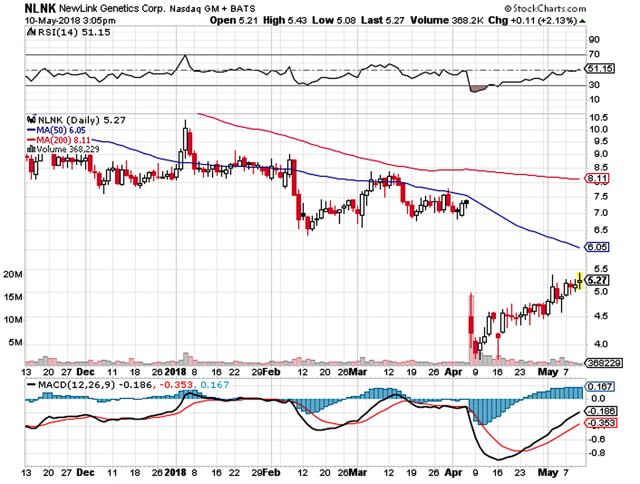 Figure 1: NewLink stock chart. (Source: StockCharts)
Fundamental Analysis
Based in Ames IA, NewLink Genetics is focusing on the therapeutic innovation and commercialization to service highly difficult-to-manage cancers. In harnessing the power of a novel agent (indoximod), the company is currently brewing an interesting pipeline (as depicted in figure 2). Nevertheless, the firm is making adjustments to its clinical development that well later elucidate. First, we wish to feature the underlying science powering this grower.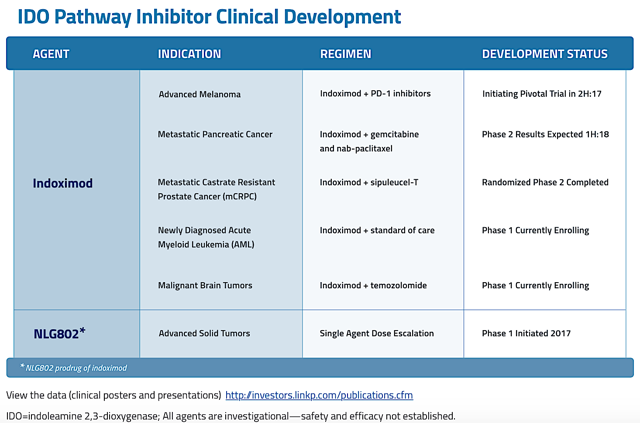 Figure 2: Therapeutic pipeline. (Source: NewLink Genetics)
As follows, the indoleamine 2,3-dioxygenase (IDO) pathway regulates the immune (i.e. body natural defense) responses by inhibiting T-cell function, thereby enabling tumors to escape the immune detection. Interestingly, the company is investigating two differentiated candidates that target the IDO pathways: (1) indoximod, the most advanced molecules with multiple Phase 2 trials across various cancer indications, and (2) NLG802, a prodrug of indoximod that entered the clinic in 2017.
The aforementioned (IDO) is one of several key regulators involved in the phenomenon coined immune escape, in which the tumors evolved to become non-susceptible to immune defenses. This is accomplished by the increase in IDO expression via the antigen-presenting cells (APC) that, in and of itself, leads to the depletion of a key amino acid (tryptophan). Without adequate tryptophan, the antigen-specific T cell and regulatory T cell – the generals of the immune system – die off. And thus, cancers are allowed to propagate uncontrollably.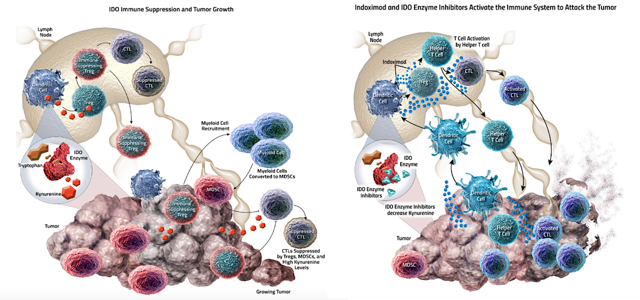 Figure 3: Indoximod mechanism of action (Source: NewLink Genetics)
For Q1 2018 (ended on March 31), NewLink reported $18.3M ($0.49 per share) net losses compared to the $20.9M ($0.72 per share) decline for the same period a year prior. In addition, the company ended the quarter with $143.9M net cash versus $158.7M for the similar period. Given that the company had to step down the development of pancreatic cancer and advanced melanoma, we expect the spending to be lower going forward.
Based on the $73M annual burn rate, there should be adequate cash to fund operations for the next two years (prior to additional financing). Investors should be cognizant that it is the norm for a young bioscience to incur significant losses for many years prior to banking a net profit (due to the lengthy and low success rate of the innovation process). Be that as it may, it only takes one blockbuster to make your investment worthwhile.
Interestingly, NewLink stated that the company is going to make key changes to its pipeline advancement in the latest quarterly report. After a thorough assessment, the company abandoned the commencement of the Phase 3 trial (re indoximod in combo with a PD-1 inhibitor) for patients afflicted by advanced melanoma.
Additionally, the firm mutually agreed with its partner AstraZeneca (NYSE:AZN) to not proceed with the Phase 2 study for pancreatic cancer. Contrary to the market interpretation, this is actually quite prudent. Both advanced melanoma and pancreatic cancers are extremely difficult to treat. Therefore, the chances of delivering positive clinical outcomes for such diseases are minuscule.
Evidently, its more strategic for NewLink to focus on other indications with more chances of success. And, the company will update investors with the definitive decision during the Q2 reporting. In steering away from the nearly insurmountable battles, at least a billion dollars of expenses would be saved. This strategy exemplifies the insight of Warren Buffett: I don't look to jump over seven-foot bars; I look around for one-foot bars that I can step over.
Final Remarks
It is without doubt that NewLink is holding a stellar and unique medicine (efficacious and safe against various cancers). Based on its mechanism of action, indoximod is best employed in the combination regimen. The recent corporate decision to step down advanced melanoma and pancreatic franchises is the key catalyst for a successful turnaround. Else, the future clinical outcomes would likely turn out to be disappointing. At this point in the companys growth cycle, we only recommend investors to initiate a small pilot position.
Well have a better idea of the prospects during the Q2 reporting when the firm gives further guidance on the pipeline advancement. In terms of risks, the main concerns for NewLink is if indoximod can deliver positive clinical outcomes. As alluded, if the company focuses on the easier to treat cancers (rather than advanced or resistant cases), the risks would be substantially deleveraged. A negative binary event can cause the shares to tumble substantially and vice versa. Moreover, even if the aforesaid medicine will be approved, it might not generate substantial sales due to market competition and other unforeseen variables.
Authors Notes: Were honored that you took the time to read our market intelligence. Founded by Dr. Hung Tran, MD, MS, CNPR, (in collaborations with Analyst Vu, and other PhDs), Integrated BioSci Investing (IBI) is delivering stellar returns. To name a few, Nektar, Spectrum, Atara, and Kite procured over 355%, 132%, 237%, and 83% profits, respectively. Our secret sauce is extreme due diligence with expert data analysis. The service features a once-weekly exclusive Alpha-Intelligence article, daily analysis/consulting, and model portfolios. Of note, there is an IBI version of this article that is a higher-level intelligence with extensive details, in which we published in advanced and exclusively for our subscribers. And, we invite you to subscribe to our marketplace now to lock in the current price and save money for the future.
Disclosure: I/we have no positions in any stocks mentioned, and no plans to initiate any positions within the next 72 hours.
I wrote this article myself, and it expresses my own opinions. I am not receiving compensation for it (other than from Seeking Alpha). I have no business relationship with any company whose stock is mentioned in this article.
Additional disclosure: I like to inform our readers of Seeking Alpha's recent policy change, in which the company implemented the paywall (not only to my articles but to all articles that are published over 10-day). This is in place, as the company is, after all, a business. And, the revenues from ads are not adequate to support the high-quality research that the company is providing. If you are a REAL TIME FOLLOWER, you will be notified immediately of our new research for you to continue to benefit from our due diligence. You can also gain access to all of my old articles and much more by taking the 2-week FREE trial of my marketplace, Integrated BioSci Investing.