The Bumble Bee Food CEO is facing criminal charges in a tuna price-fixing scandal that could land him up to a decade in jail and a costly fine.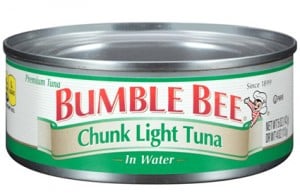 Source: FDA
A federal grand jury has indicted Christopher Lischewski, who is the CEO of the company. The Department of Justice has accused Lischewski of meeting and communicating with rival seafood companies to keep tuna prices artificially high.
The Justice Department did not mention the name of the co-conspirators, but a number of major grocery chains such as Walmart Inc (NYSE:WMT), Kroger Co (NYSE:KR) and Albertsons have sued Bumble Bee, Starkis and the maker of Chicken-of-the-Sea in 2016 for fixing tuna prices.
The complaint claims that Lischewski took place in a conspiracy with other companies between November 2010 and December 2013, and he is the fourth individual charged in a federal probe into the industry. If convicted, he could face a 10-year prison sentence, a $1 million fine and other penalties.
Last year, Bumble Bee agreed to plead guilty for playing a role in the conspiracy and agreed to pay a $25 million criminal fine. Lischewski isn't the first company executive to be charged in connection with the scam as back in 2016, senior vice president of sales Walter Scott Cameron has agreed to plead guilty for his role in the conspiracy.
Compare Brokers