We just keep our heads down and handle the headwinds and tailwinds as best we can, and take the result after a period of years – Charlie Munger
Trading Analytics
Welcome to this edition of Integrated BioSci Rounds Report for May 16, 2018. As usual, well elucidate notable trading analytics for the day, recent insider transactions, and interesting market developments. Without further ado, lets take an overall assessment of the bioscience space. As follows, the iShares of NASDAQ Biotechnology Index (NASDAQ:IBB) traded up by $0.95 at $107.53 (for +0.89% profits). Moreover, the SPDR S&P Biotech (NYSE:XBI) exchanged hands $1.16 (+1.26%) higher at $93.46. Its likely that investors were trading with a strong positive sentiment for the day. Regardless of the daily inclination, there are substantial prospects in the bioscience sector: one that delivers hope for patients while rewarding supporters with substantial wealth in the long haul.

Figure 1: Notable BioSci movers. (Source: Morningstar)
Moving to specific equities, Eleven Biotherapeutics (NASDAQ:EBIO) won the highlight spot of the day. The company operates out of the medical innovation hub (Cambridge, MA). The aim is on the innovation and commercialization of advanced medicines to manage various cancers. The therapeutic platform is a fusion drug – TPT (Targeted Protein Therapeutics), which has an antibody linked to a (cytotoxic) protein payload. Designed for the localized cancer destruction, the antibody zones in on specific cancer cells while the cytotoxic protein destroys rogue tumors. TPT can be commercialized as either a promising single drug or in combinations with other immuno-oncology agents such as checkpoint inhibitors. As shown in figure 2, the most advanced TPT candidate is Vicinium – a protein coupled with antibody to attack EpCAM positive tumors.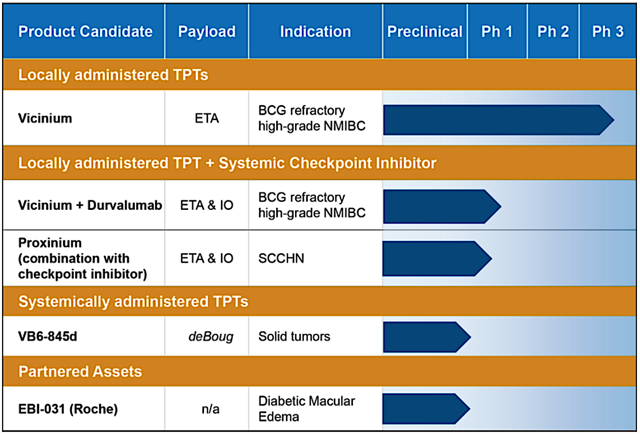 Figure 2: Therapeutic pipeline. (Source: Eleven)
Currently in the phase 3 (VISTA) trial as a potential treatment of high-grade non-muscle invasive bladder cancer (NMIBC), the topline data reporting for Vicinium is anticipated within days. We explicated in the prior research,
TPT functions quite similar to the approved antibody-conjugate drugs (ADC) of Seattle Genetics (NASDAQ:SGEN). With a favorable profile of efficacy and safety in regional cancer treatment based on early results, the lead molecule (Vicinium) is best suited for combinations therapy: that is where we ascribed the most value to this company. Nevertheless, the upcoming binary catalyst on May 21 will dictate where the shares are heading. While nothing is a guarantee, the optimistic tone of the CEO and our increased chances of success might do it for Eleven. Regardless of the upcoming results, the combinations of Vicinium with Imfinzi is the key to Elevens long-term success. If the data for the combo regimen is positive, Eleven can become a prime target for acquisition by its partner, AstraZeneca (NYSE:AZN).
Bioscience Catalysts
On May 07, the FDA approved the marketing of Hemospray of Wilson-Cook Medical, which is a new device to help control certain types of bleeding in the gastrointestinal (GI) tract. GI bleeding can be a result of gastric ulcers, artery or vein malformation, diverticulosis, cancer or inflammatory bowel disease. The aforesaid device is quite helpful, especially to reduce the higher risk of death from severe bleeds in older patients due to their higher mortality rate. Commenting on the latest development, the FDA Director for the division of surgical devices and radiological health (Dr. Binita Ashar) noted,
The device provides an additional, non-surgical option for treating upper and lower GI bleeding in certain patients, and may help reduce the risk of death from a GI bleed for many patients. GI bleeding can occur in the upper GI tract (esophagus, stomach or small intestine) or the lower GI tract (colon and rectum).
The aforesaid catalyst is interesting because the FDA approved the Hemospray device through the De Novo premarket review pathway. This represents an approach for some low to moderate risk devices of a new type. And, the approval is an example of the overall theme: the lowering of regulatory hurdles and tireless due diligence by the agency to deliver hopes to patients in the form of more medical treatment and therapeutics. Ultimately, this also translates into more fortunes for supporters of bioscience innovation.
Final Remarks
In all, the bioscience market rallied strongly for the day. Many firms under our coverage continued to bank further profits. Eleven Biotherapeutics topped our list due to its bold trading momentum going into the May 21 clinical binary for the lead molecule, Vicinium. In the latest earnings report, the CEO seemed enthusiastic about the companys future, which instills confidence for investors going into the aforementioned event. Last but not least, the increasing due diligence by the FDA to approve more drugs and devices delivers hopes for countless patients while rewarding bioscience innovators, especially those under our purview.
Authors Notes: Were honored that you took the time to read our market intelligence. Founded by Dr. Hung Tran, MD, MS, CNPR, (in collaborations with Analyst Vu, and other PhDs), Integrated BioSci Investing (IBI) is delivering stellar returns. To name a few, Nektar, Spectrum, Atara, and Kite procured over 320%, 160%, 242%, and 83% profits, respectively. Our secret sauce is extreme due diligence with expert data analysis. The service features a once-weekly exclusive Alpha-Intelligence article, daily analysis/consulting, and model portfolios. Of note, there is an IBI version of this article that is a higher-level intelligence with extensive details, in which we published in advanced and exclusively for our subscribers. And, we invite you to subscribe to our marketplace now to lock in the current price and save money for the future.
Disclosure: I/we have no positions in any stocks mentioned, and no plans to initiate any positions within the next 72 hours.
I wrote this article myself, and it expresses my own opinions. I am not receiving compensation for it (other than from Seeking Alpha). I have no business relationship with any company whose stock is mentioned in this article.
Additional disclosure: I like to inform our readers of Seeking Alpha's recent policy change, in which the company implemented the paywall (not only to my articles but to all articles that are published over 10-day). This is in place, as the company is, after all, a business. And, the revenues from ads are not adequate to support the high-quality research that the company is providing. If you are a REAL TIME FOLLOWER, you will be notified immediately of our new research for you to continue to benefit from our due diligence. You can also gain access to all of my old articles and much more by taking the 2-week FREE trial of my marketplace, Integrated BioSci Investing.