Starbucks Corporation (NASDAQ:SBUX) announced a Starbucks Happy Hour that is taking place for one day only, offering large Frappuccinos at the company's most affordable price ever.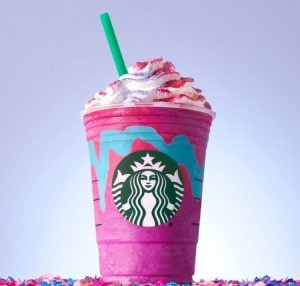 Source: Starbucks
The coffee chain announced that for Thursday, May 17, anyone can get a grande Frappuccino of any flavor for $3 as part of the Starbucks Happy Hour. You can get the deal by signing up to get an invitation with a ring code and then show up at a store starting at 3 p.m. as participating stores will offer you the deal, which applies to today only.
The selection includes new blended beverages that were recently added to the store menu, including Ultra Caramel Frappuccino and the Triple Mocha Frappuccino. These are not seasonal items as they have been added to the regular menu as of this month.
Starbucks recently said that it has changed its popular promotion as it now requires customers to have a promo code at the register found in the invitation. The company's Reward members have already been set invitations that have been loaded to their accounts, along with an email notification to inform them of the deal.
In previous years, the popular Happy Hour deal ran for a few days and no digital codes were required to access them.
SBUX stock is up 0.1% Thursday.
Compare Brokers