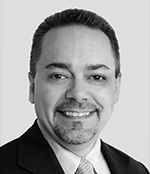 Tom Gentile
You may have been seeing a lot about "share buybacks" in the news lately – especially after Apple Inc. (Nasdaq: AAPL) announced a new $100 billion stock repurchasing program.
Now, I know that "buybacks" may not sound like the most exciting thing in the news right now – but the truth is, they're extremely important for the overall market.
In fact, they're even more important when the major indices are in the red – like we saw on Tuesday when the Dow plummeted nearly 200 points.
But that's where a buyback comes in…
Not only could it be the catalyst for the start of a new rally higher, it could open the door to new, lucrative trading opportunities – likethis one…
Three Reasons Why Share Buybacks Are Good for Your Bottom Dollar
The Amephenol Corp. (NYSE: APH) is an electronic and fiber optic manufacturing company in Connecticut. Late last month, on April 25, the company released their earnings and beat all expectations, including earnings per share and reported revenue.
But more importantly, they recently announced their plan to execute a $2 billion share buyback program that will be equal to 7.9% of their stock.
Now, buybacks are always a sign of good things to come. You see, they tell investors that the company has confidence in its growth prospects – and it also shows confidence in the operations, sales, and revenue-producing potential over a longer haul. And this make the company much more appealing to investors, because you know the stock has the capabilityto continue climbing in price.
Top Five: These tiny Canadian pot stocks are set to skyrocket. Click here…
Here are the top three reasons why share buybacks are good for the stock market – and your pockets:
Theyprove to investors thata company is confident and expecting growth in the near future. They are away to also pay off investors and reduce the overall cost of capital for the company. They show that a company believesits shares are undervalued so they can pick them up at this suppressed price and then issue them back ata higher value when the price increases.
How to Bank 200% on Amephenol's Share Buyback
Join the conversation. Click here to jump to comments…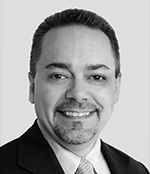 Tom Gentile
About the Author
Browse Tom's articles | View Tom's research services
Tom Gentile is one of the world's foremost authorities on stock, futures and options trading.
With more than 25 years' experience trading stocks, futures, and options, Tom's style of trading systems and strategies are designed to help individual investors propel themselves past 99 percent of the trading crowd.
… Read full bio