Paypal Holdings Inc (NASDAQ:PYPL) stock got a boost on Friday from news that it is acquiring iZettle.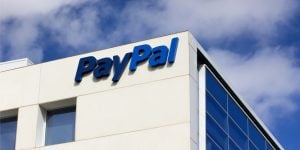 Source: Shutterstock
The deal will have Paypal paying a total of $2.20 billion for small business commerce platform iZettle. This will provide the company with an in-store presence across several markets. They include Brazil, Denmark, Finland, France, Germany, Italy, Mexico, Netherlands, Norway, Spain and Sweden.
Paypal notes that the acquisition of iZettle will also allow it to further expand its abilities in markets it is already present in. It will also help develop omnichannel commerce solutions for PYPL in the U.S., UK and Australia.
Paypal says that it is expecting the acquisition of iZettle to close during the third quarter of 2018. Once this acquisition is complete, iZettle CEO Jacob de Geer will continue to lead the company. He will report directly to PYPL COO Bill Ready.
According to Paypal, the acquisition of iZettle will have a slight negative impact of one penny on its earnings per share for the full year of 2018. The company says iZettle is expecting to see gross revenue of $165 million during 2018.
"In today's digital world, consumers want to be able to buy when, where and how they want," PayPal President and CEO Dan Schulman said in a statement. "With nearly half a million merchants on their platform, Jacob de Geer and his team add best-in-class capabilities and talent that will expand PayPal's market opportunity to be a global one-stop solution for omnichannel commerce."
PYPL stock was up 2% as of Friday afternoon.
As of this writing, William White did not hold a position in any of the aforementioned securities.
Compare Brokers