New Relic (NEWR) turned up last year as a strong cloud play prior to a double in that time period. Now Jim Cramer is pushing the stock as part of his "Cloud Kings" cohort to replace the somewhat played out FANG group. The hype could push the stock higher.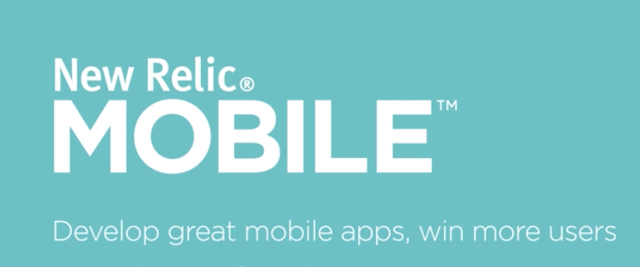 Source: New Relic website
The Cloud Kings
The group was introduced on Mad Money back on March 12 and included Adobe Systems (ADBE), Salesforce.com (CRM), ServiceNow (NOW), Red Hat (RHT), VMware (VMW), Splunk (SPLK) and Workday (WDAY). Nobody doubts the cloud revolution now, but these stocks have all rallied very strong over the last three years.
More recently, his focus on the cloud sector throws New Relic into the mix. The application performance company has long been a favorite of Cramer, so the inclusion seems to suggest that he has removed Red Hat from the group in favor of New Relic.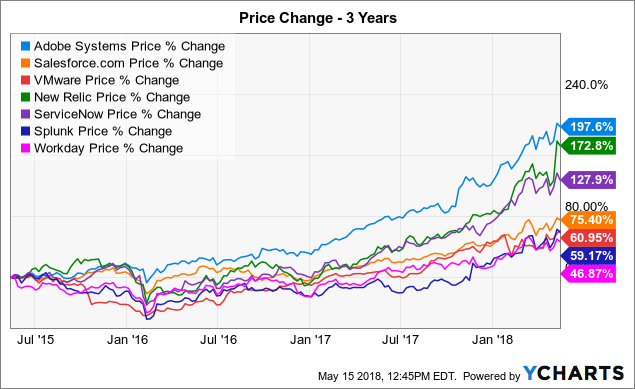 Data by YCharts
Over the last 3 years, New Relic has the second-largest stock gain of the Cloud Kings group. The stock is also notable as the smallest in the group by far. Splunk is the second-smallest in the group at a market value of $16 billion while New Relic sits at a meager $5 billion.
For this reason, investors need to be careful that Cramer doesn't push the stock to premium valuations before one buys.
Good Story
The application monitoring space has years of growth ahead as application performance only increases in necessity. A company can't afford to have slow response time for an application whether a retailer that might lose a sale or a streaming service that might lose a viewer.
New Relic recently reported FQ4 results that included a typical large beat and guide up. The company guided to FY19 revenue of $455 million, up from analyst estimates at just below $450 million.
As a SaaS provider, New Relic generates consistent recurring revenue with growth rates currently above 30%. My original article from last June was discussing FY18 revenues of $344 million, so the investment thesis is always bolstered by higher revenues as time passes. An expensive stock can turn cheap as revenues and eventually cash flows grow as time passes.
The quarter had some strong key operating metrics. The annualized dollar-based net expansion rate hit a record at 141%, reversing the dip in the expansion rate to 133% last FQ4. In addition, recurring revenues are moving further into enterprise accounts that offer much higher account values. Over the last two years, the revenue per business account is up roughly 50% to $23,000.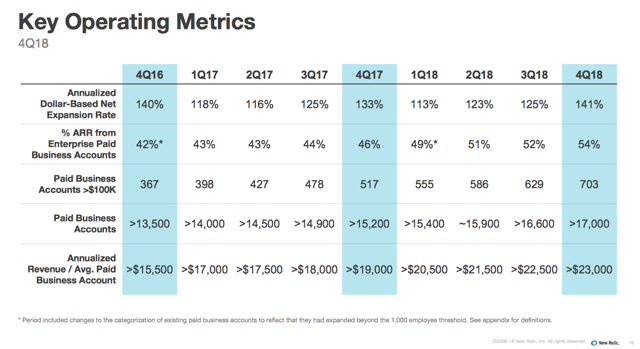 Source: New Relic FQ4'18 presentation
All of these business trends support a theme of consistent growth as the company goes through the land and expands process making for easier account conversions. The funnel for revenue growth remains strong.
The biggest issue with the stock and the inclusion in the Cloud Kings cohort is that the valuation is no longer cheap. Due to the strong recurring revenue streams, the cloud stocks can easily trade at forward P/S multiples of 10x.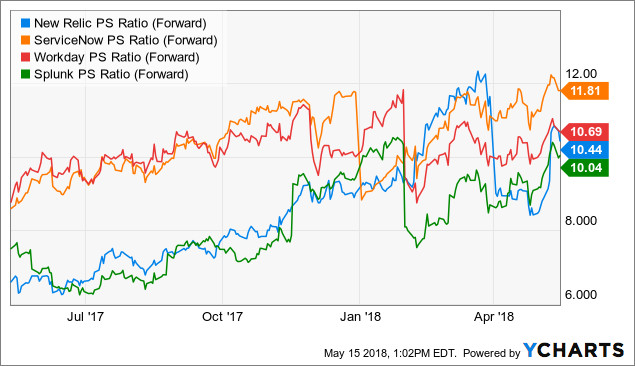 NEWR PS Ratio (Forward) data by YCharts
Unfortunately, New Relic and Splunk offered a big discount last year as both stocks dipped back towards 6x multiples. Being included in such a group might prevent investors from getting another discount on this stock.
New Relic is just now turning profitable, so the stock isn't likely to get the discount of the past. The cloud company generated $35 million in operating cash flows in FY18 and has a business model that supports a quick ramp-up of cash flows over the next decade until operating margins go from breakeven levels currently to 20% in the future.
Takeaway
The key investor takeaway is that New Relic now trades more at market multiples and the inclusion in the Cloud Kings group by Cramer isn't likely to help. The stock likely heads higher with strong growth, but one needs to be careful to not load up an eventual acronym from Cramer that includes New Relic in the list.
Disclosure: I/we have no positions in any stocks mentioned, and no plans to initiate any positions within the next 72 hours.
I wrote this article myself, and it expresses my own opinions. I am not receiving compensation for it (other than from Seeking Alpha). I have no business relationship with any company whose stock is mentioned in this article.
Additional disclosure: The information contained herein is for informational purposes only. Nothing in this article should be taken as a solicitation to purchase or sell securities. Before buying or selling any stock you should do your own research and reach your own conclusion or consult a financial advisor. Investing includes risks, including loss of principal.