MKS Instruments (MKSI) is a very interesting business which has made a great deal over the past year as it perfectly timed the acquisition of Newport, while the integration is ahead of schedule and brings larger financial benefits than has been anticipated. While shares have seen a +20% correction in recent weeks, momentum has been very strong as shares continue to trade with gains of 60% over the past year.
Given the great operational momentum, shares are not even that expensive. In fact, they look cheap at 11-13 times adjusted earnings, amidst a strong balance sheet. With 60% of sales now tied to the semiconductor sector, MKS remains a very cyclical play as cycles can be painful in terms of revenue and profit swings. As my estimates of average earnings power throughout the cycle is much lower than current earnings, I am not necessarily buying today's cheap multiple, but remain a cautious investor, keeping a close eye on the developments.
The Business
MKS provides so-called process control solutions and has organized its business under three technologies. The company offers precise control, generation and control, and integrated solutions for complex technology problems.
Each semiconductor chip produced in the world uses its technology, as MKS has delivered on an impressive growth trajectory since being founded in 1961. Sales came in at just $3 million in 1970 and have steadily grown to a $1.8 billion revenue base this year.
Expertise of MKS within the semiconductor sector lies within front and back-end inspection, cleaning, and packaging. While the semiconductor sector is a key customer for MKS, as it makes up little over half of total sales, the company has steadily increased exposure to other markets which include life sciences, research, and industrial technology applications. Building this technology does not come easy nor cheap. MKS spends $130 million on R&D for its 700 engineers and scientists w ho have developed the 1,500 patents the company owns.
On top of these organic investments, MKS has been quite successful in deal-making as well. Since the IPO in 1999, MKS has on average bought almost one company per year as these deals have worked out quite well. Key acquisitions include the 2012 purchase of Plastmart in South Korea for $22 million, the $87 million purchase of Granville-Phillips in 2014, and of course, the acquisition of Newport last year.
Revising The Newport Deal
Last year's $980 million purchase of Newport can easily be called a game changer for MKS. The logic behind the deal was driven by the expansion of MKS's addressable market by nearly $5 billion, boosting its presence into other markets. The timing of the deal, with Newport being strong in photonics, lasers, and precision optics, was great – as Newport's peers enjoyed a huge run higher last year. As synergies hit a run rate of $32 million in Q1 of 2017, management upped the syn ergy guidance to $40 million. This is very comforting as the multiples of the deal were not that aggressive. MKS only guided for $35 million in synergies, expected to be realized 18-36 months from the closing date.
Execution and integration clearly went well. Combined with a solid performance of MKS's core business, shares have nearly doubled from levels in the low-30s in early 2016, to $60 at the end of the year, after which shares nearly hit $90 in recent weeks.
The company quickly deleveraged from nearly 3 times EBITDA at the time of the deal announcement as cash balances grew again to $416 million in Q1 of 2017, while debt is reduced to $575 million. This net debt load of $160 million is very modest as adjusted EBITDA for Q1 alone amounted to $120 million.
This debt load will fall even further as MKS reported the sale of its Data Analytics Solutions business to Sartorius (OTC:SARTF) for $80 million in cash, impacting revenues by just $30 million. The deal looks solid, as MKS has made a lot of money on this small division. It bought the company back in 2006 for just $28 million, as DAS added just $13 million in revenues at the time.
What About The Valuation?
MKS has done well integrating Newport and is really benefiting from the leverage in terms of the costs base but also in terms of expertise. Pro-forma revenues, being organic revenue numbers, were up 33% in Q1 of 2017 to $437 million. Amidst fat operating margins which approached 20% on a GAAP basis, MKS posted earnings of $1.18 per share; that is on a GAAP basis. Non-GAAP earnings were nine cents higher, as the main source of the discrepancy relates to amortization charges.
The second quarter is setting up to be even better, with non-GAAP earnings seen anywhere between $1.26 and $1.50 per share, on sales of $440-480 million, as the short-term results remain cyclical despite the diversification efforts of the company. At the midpoint of the guidan ce, pro-forma sales are seen up 28%, driving huge improvements in earnings as well. In fact, MKS is becoming less diversified as the semiconductor business is on fire, which increases the reliance of the company on this cyclical core market again, despite the diversification efforts.
Based on the current run rate, adjusted earnings are on track to exceed $5 per share this year as this number probably approximates the cash flow of the business, while GAAP earnings are seen a bit lower as amortization charges run at $50 million a year, close to $1 per share on a pre-tax basis.
The fact is that the valuation of MKS has been reset quite a bit in recent weeks. Shares have fallen from $88 to $67, but nonetheless are still up 13% over the past six months. Using non-GAAP earnings of $5-$6 per share for this year, multiples are not that demanding at all 11-13 times earnings, while cash flow conversion is good and net debt is pretty much non-existent following the recent divestiture.
All About Margins And Cyclicality
While MKS has become more diversified over time, it still relies on the semiconductor market, which makes it a cyclical play on this very cyclical industry.
The key underlying assumption behind the current non-demanding multiple is that current operational momentum is sustainable going forwards both in terms of sales and margins, although it can easily be argued that the business has become structurally more diversified in terms of sales and margins.
In the past, sales have on occasion collapsed by 50% from previous peaks with disastrous outcomes for margins. As Newport has become more diversified, it seems fair to say that based on current peak momentum of nearly $2 billion in sales, revenues could rather quickly fall by 30-40% in a downturn, potentially resulting in break-even results as well.
If we assume that is a fair worst case scenario and current times represent peak times, operating e arnings might range anywhere between $400 and $0 million throughout the cycle. Using average operating earnings of $200 million, interest expenses of $25 million per annum following further cash flow generation, and a 25% tax rate, sustainable average earnings might amount to $131 million, or close to $2.40 per share. While current multiples do not look demanding, based on these projected average earnings, multiples come in the high-20s.
Using the through-the-cycle earnings potential of nearly $2.50 per share, slapping a 20 times multiple on it given the strong balance sheet, growth (prospects) and track record, I am a buyer if shares approach the $50 mark. While I am perfectly aware that the chances of such a retreat are not that great, a wider sell-off in technology and semiconductor stocks might push shares down enough to start initiating a position.
Disclosure: I/we have no positions in any stocks mentioned, and no plans to initiate any positions within the next 72 hours.
I wrote this article myself, and it expresses my own opinions. I am not receiving compensation for it (other than from Seeking Alpha). I have no business relationship with any company whose stock is mentioned in this article.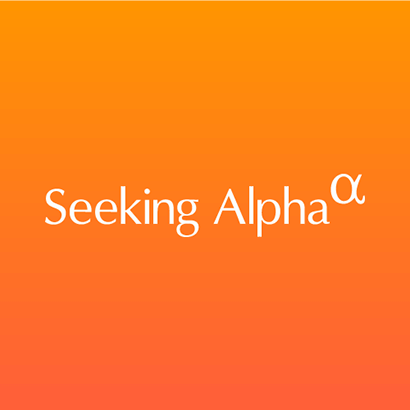 About this article:ExpandAuthor payment: $35 + $0.01/page view. Authors of PRO articles receive a minimum guaranteed payment of $150-500.Tagged: Investing Ideas, Long Ideas, Industrial Goods, Diversified MachineryWant to share your opinion on this article? Add a comment.Disagree with this article? Submit your own.To report a factual error in this article, click hereFollow The Value Investor and get email alerts