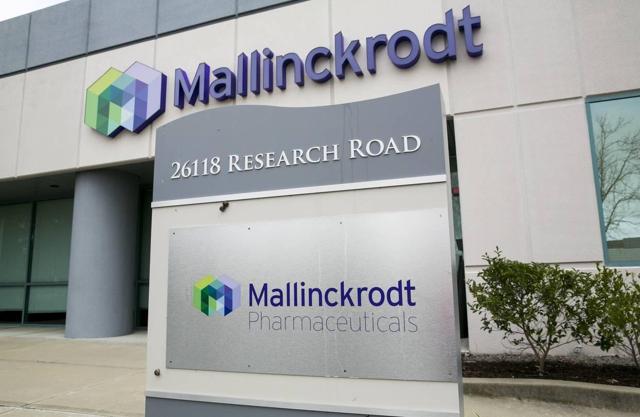 Thursday the U.S. Court of Appeals for the Federal Circuit upheld the Patent Trial and Appeal Board's ("PTAB") decision to invalidate the majority of a patent for Mallinckrodt's (MNK) respiratory drug Inomax. PTAB said most of the patent claims were invalid. The Federal Circuit Court said all of the claims were invalid. Praxair (PX) had challenged the validity of the 8,846,112 patent, one of several Mallinckrodt is using to block a generic copy of the drug.
The decision follows a September 2017 federal court ruling that invalidated five of Inomax patents and ruled another six as "non-infringed." Praxair's generic Inomax could punish Mallinckrodt for the following reasons:
It Could Remove A Key Catalyst
In Q1 2018 Inomax generated $140 million in revenue, up 9% Y/Y. The drug represents 24% of Mallinckrodt's total revenue and is the company's second-largest product behind Acthar (infantile spasms, multiple sclerosis).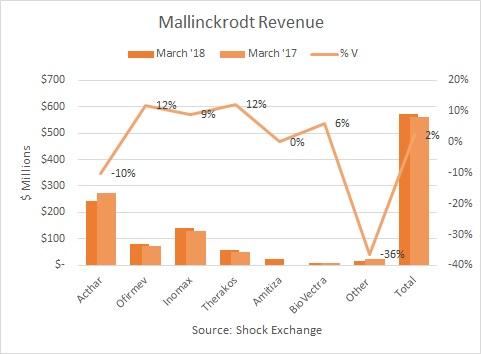 Last quarter each of Mallinckrodt's key products experienced growth except for Acthar whose revenue fell 10% Y/Y. The stalwart of the quarter was the company's hospital portfolio. Combined revenue from Ofirmev (pain reliever), Inomax and Therakos (immunotherapy treatment device) was up 10% Y/Y. I was not expecting this.
My thesis has been that the demise of Acthar would lead to the demise of the entire company. That did not play out last quarter. Combined revenue from Ofirmev, Inomax and Therakos was $279 million, which exceeded Acthar's $244 million. Mallinckrodt expects revenue from the hospital portfolio to grow in the mid- to high-single digits. The recent court ruling could change that estimate if Praxair launches generic Inomax some time this year. Inomax's revenue could fall as much as 50% on price alone. A loss of market share would hasten the drug's demise.
It Could Punish Mallinckrodt's Credit Metrics
Management believes Acthar can still achieve $1 billion in sales this year. I find that difficult to believe. The company has come under fire for the price of the drug and the fact that it has been marketed to treat indications other than infantile spasms and multiple sclerosis. I believe Acthar sales are particularly vulnerable within Medicare. The Journal of the American Medical Association ("JAMA") previously questioned Acthar's effectiveness and pointed out its sudden spike in sales through Medicare:
Of note is that from 2013 to 2015 total Medicare spending on Acthar increased 92%, while the number of patients increased 28%. The spike in the price also coincided with a spike in the number of prescriptions … According to JAMA the spike in government spending on Acthar was driven by prescriptions from a small group of doctors.
If sales through Medicare are drastically reduced then Acthar's sales could continue to free fall. In Q1 2018 Mallinckrodt reduced SG&A expense by 12%, despite the increase in revenue. I believe this was in response to the diminution in Acthar sales. The company still has $192 million of quarterly SG&A costs it can cut in order to buttress EBITDA and keep its credit metrics from deteriorating. Inomax and Acthar a combined 67% of total revenue. If revenue from both drugs free fall at the same time then cost-cutting may not be able to offset the decline in revenue and operating income.
The company's $6.6 billion debt load currently exceeds 8x run-rate EBITDA (Q1 EBITDA annualized). A free fall in revenue and operating income from Inomax could hurt Mallinckrodt's credit metrics and prompt the rating agencies to downgrade Mallinckrodt's debt deeper into junk status. A fall in sentiment for the stock could follow.
Conclusion
The recent court ruling could clear the way for generic Inomax. This could hurt Mallinkrodt's sales, EBITDA and credit metrics. MNK remains a sell.
Disclosure: I am/we are short MNK.
I wrote this article myself, and it expresses my own opinions. I am not receiving compensation for it (other than from Seeking Alpha). I have no business relationship with any company whose stock is mentioned in this article.