Abaxis Inc (NASDAQ:ABAX) stock was flying high Wednesday on news that Zoetis Inc (NYSE:ZTS) is acquiring it.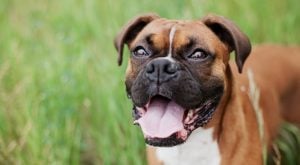 Source: Anita Peeples via Unsplash
The deal will have Zoetis Inc spending a total of $2 billion in cash to acquire Abaxis Inc. This values ABAX stock at $83 per share. The offer from ZTS represents a 15% premium to the closing price for ABAX stock on Tuesday.
Zoetis Inc. says that its acquisition of Abaxis Inc will allow it to strengthen its business in the veterinary diagnostics market. This area has seen a compound annual growth of 10% over the last three years.
Zoetis Inc. notes that it is expecting this new acquisition to allow it to further expand the products that it offers to vets throughout the more than 100 countries that it operates in. It also says that the acquisition lines up with its previously announced strategy of spending capital on "complementary, high-growth segments of animal health industry."
According to Zoetis Inc, the acquisition of Abaxis Inc will have an effect on its reported earnings for 2018. When it comes to adjusted earnings for the year, ZTS says it isn't expecting any material impact from the deal.
Zoetis Inc. still needs to complete customary closing conditions before it can complete its acquisition of Abaxis Inc. This includes approval from regulators. If all goes well, the company is expecting to complete the deal before the end of the year.
ABAX stock was up 15% and ZTS stock was down slightly as of noon Wednesday.
As of this writing, William White did not hold a position in any of the aforementioned securities.
Compare Brokers