As the leading wealth management firm in China, Jupai Holdings (NYSE:JP) provides a good opportunity to ride on the growth of Chinas fast economy growth and as well as personal wealth accumulation. The recent regulation on real estate market and financing is actually a good opportunity for companies like Jupai, since the real estate developers are forced to find other funding sources other than commercial banks.
The Company
Jupai Holdings was founded in 2010 and got listed on NYSE in 2015. Similar to Noah Holdings (NYSE: NOAH), it took JP just five years from establishment to IPO: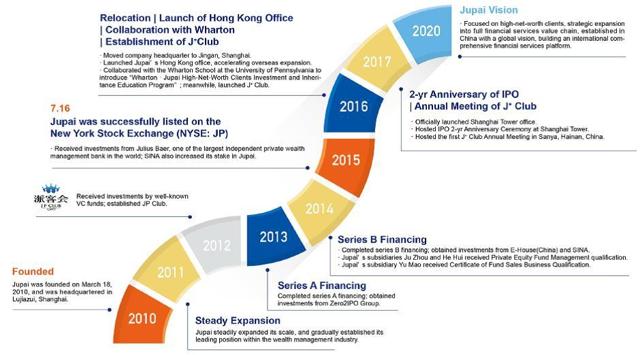 Source: JPs Q4 Earnings Slides
Focusing on meeting the growing demand of High Net Worth Individuals (HNWIs) in China, JP has majored in real-estate related, fixed income products in the past: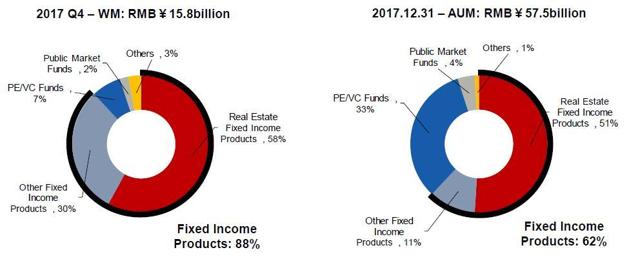 Source: JPs Q4 Earnings Slides
The company has maintained a CAGR at over 80% in product transaction value over 2012-2017: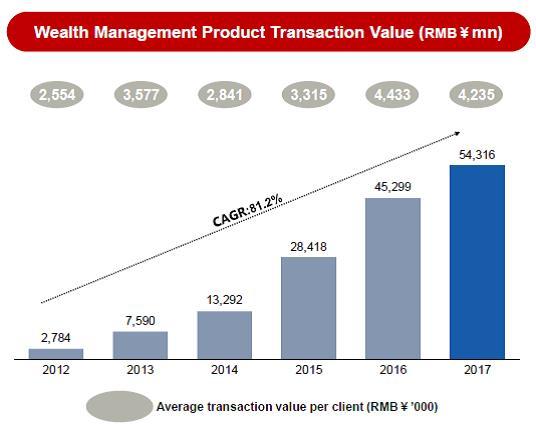 Source: JPs Q4 Earnings Slides
The fast growing business turned well into financial results as well, JPs EPS rose steadily since its IPO, yet the stock price has slowed down lately: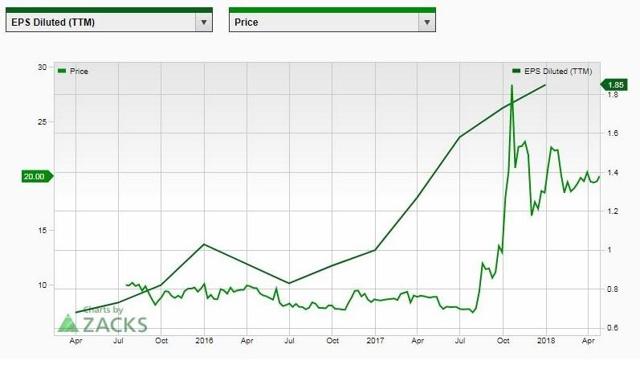 Source: Zacks Research
Is Real Estate Market Cool-Down Really a Concern?
Chinese government has been taking actions on the overheating real estate market since early 2017, with a top-down wave of granular rules to prevent the housing price from growing too fast. This has significantly slowed down the price growth of new homes: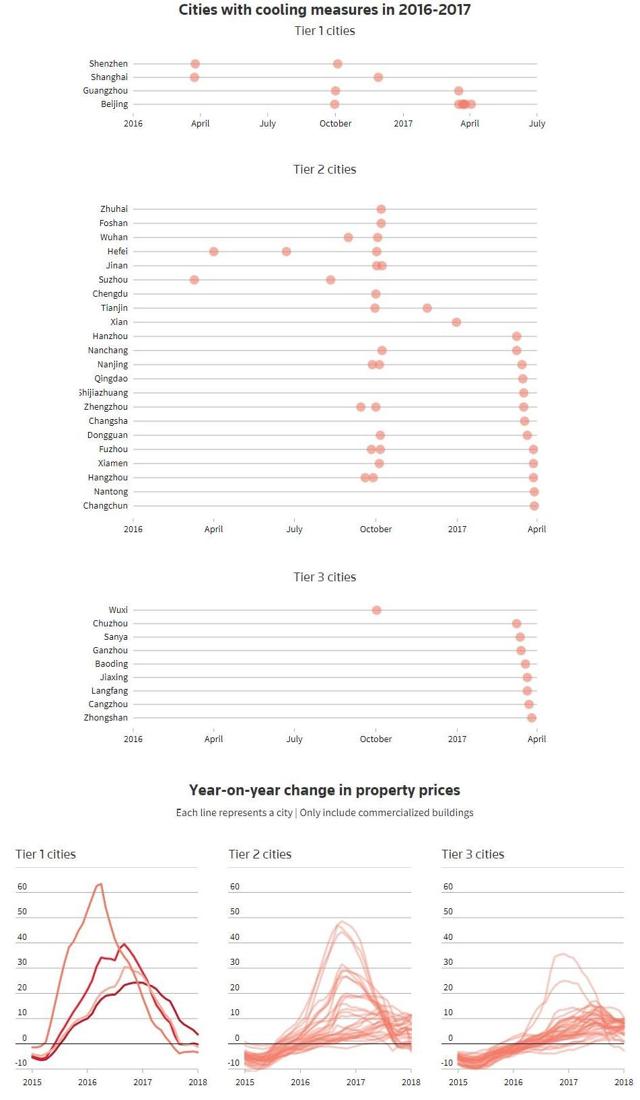 Source: Reuters
On the other hand, Chinese authorities have also tightened requirements for bond issues and barred access to the banking system for developers buying land, which makes it hard for real estate developers to get financing as they traditionally did. While some developers are looking for offshore solutions, others are seeking onshore alternatives, such as asset-backed notes and third party asset managers.
I believe this has opened up opportunities for companies like Jupai, as they are less impacted by the deleveraging policies compared to commercial banks, and the fact that they can flexibly adjust their product structure makes their life a lot easier in such kind of environment. The evidence from JPs earnings has already proved this:
The impact from the property purchase restriction policy started to kick in the second half of 2017 leading to extended cash cycle for the property developers. This situation enhanced JPs marketing power which enabled their one-time commission rate to grow to approximately 2% in the second half of 2017.
During their Q4 earnings call, JP expected that in 2018, property companies will be facing more difficulties and higher costs in financing to bank loans and bond issuance. Consequently it enhanced JPs bargaining power and the net margin.
With these said, I feel that JP is currently under-valued (at 10-11 P/E versus NOAHs 25-26) as the market has been over-reacting on the slowing down of Chinas real estate market. It is a good time to go LONG on JP now.
Risk Factors
Its possible that Chinas real estate bubble bursts and JP will definitely suffer from that. Given the fact that Chinas authorities are only targeting on stabilizing the market, I wouldnt be too concerned about this.
Disclosure: I/we have no positions in any stocks mentioned, but may initiate a long position in JP over the next 72 hours.
I wrote this article myself, and it expresses my own opinions. I am not receiving compensation for it (other than from Seeking Alpha). I have no business relationship with any company whose stock is mentioned in this article.