IBM (NYSE:IBM) had a disappointing quarterly reports as the company's guidance missed the mark, despite posting earnings and revenue beats.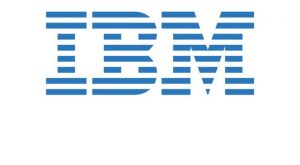 Source: IBM
Here are eight things to know about it:
The company posted first-quarter adjusted earnings of $2.45 per share, three cents above analysts' expectations, according to Thomson Reuters. IBM's revenue tallied up to $19.1 billion, coming in ahead of the Wall Street consensus estimate of $18.84 billion, per Thomson Reuters. The company hadn't experienced revenue growth in more than five years until the previous quarter. Revenue grew again this quarter. IBM's technology services and cloud platforms, its largest business segment, generated $8.63 billion in revenue, topping the FactSet projection of $8.28 billion, per StreetAccount. The company hopes that it will continue growing through its strategic imperatives, including social, mobile, analytics and cloud. This group amounted to 49% of all revenue during the company's fourth quarter. Growth in the aforementioned category came in at 15% compared to the year-ago quarter. The tech giant's guidance underwhelmed as it projects adjusted earnings of $13.80 per share for fiscal 2018, below the FactSet estimate of $13.83 per share, according to Thomson Reuters. For its second quarter, analysts predicts that IBM will earn $3.05 per share on an adjusted basis, while revenue will tally up to $19.9 billion in revenue, according to data compiled by Thomson Reuters.
IBM stock fell more than 5.4% after the bell late Tuesday.
Compare Brokers