The U.S. Securities and Exchange Commission (SEC) is playing tricks on investors with its new website for HoweyCoins.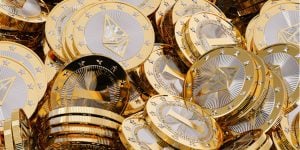 Source: Shutterstock
HoweyCoins is an investment website that promotes a type of cryptocurrency that doesn't exist. However, it looks like many other websites out there with initial coin Offerings (ICOs) that may try to draw investors in and scam them out of their money.
The website is complete with background information about the fake HoweyCoins, as well as made-up information for those that are behind the new virtual currency. It also includes all the typical legal talk that appears on most investment websites.
The trick to HoweyCoins happens when investors actually choose to try and buy the fake virtual currency. Upon doing so, the user is whisked away to an SEC website revealing the fake nature of the website and HoweyCoins.
This website from the SEC is filled with ways of helping customers identify fake ICO websites. It lists these identifiers out as Red Flags for investors to keep an eye out for. This includes claims of strong returns, endorsements from celebrities, investing with credit cards and more.
Even if the HoweyCoins website doesn't fool all investors, it still acts as a warning to those that are considering ICOs. The SEC has been taking a strong stance on these with several other warnings about the dangers that investors face when putting their money toward them.
You can check out the fake SEC website for HoweyCoins at this link.
As of this writing, William White did not hold a position in any of the aforementioned securities.
Compare Brokers