European stocks inched higher on Monday, boosted by a round of well-received earnings reports and an advance for heavyweight Nestl茅 after the consumer goods giant announced a deal to sell Starbucks products worldwide.
French stocks, however, headed lower as Air-France-KLM shares tumbled after the groups chief executive resigned over the weekend amid a dispute over staff salaries.
What are markets doing?
The Stoxx Europe 600 index
SXXP, +0.14%
rose 0.1% to 387.37, building on a 0.6% gain from Friday. In that session, the pan-European index scored a sixth straight weekly gain, its longest run of winning weeks since March 2015.
Germanys DAX 30 index
DAX, +0.30%
added 0.1% to 12,827.48, while Frances CAC 40 index
PX1, -0.01%
fell 0.2% to 5,507,35, weighed by Air France-KLM
AF, -11.61%
.
U.K. markets
UKX, +0.86%
were closed for a bank holiday.
The euro
EURUSD, -0.3009%
dropped to $1.1932 from $1.1963 late Friday in New York.
What are driving markets?
With U.K. markets closed for a holiday, trading was light across the European markets. There were no major economic releases on deck, so traders instead focused on corporate news from some of the regions biggest companies.
Nestl茅 SA
NESN, +0.81%
NSRGY, +0.33%
rose 0.5% after news the Swiss food giant is joining forces with Starbucks Corp.
SBUX, +2.76%
and entered into a deal to market the coffee chains products globally in supermarkets, restaurants and catering operations.
On a more downbeat note, shares of Air France-KLM
AF, -11.61%
plunged 14% as a conflict over workers pay escalated. CEO Jean-Marc Janaillac resigned over the weekend after staff on Friday rejected a pay deal, raising concerns over the future of the often strike-hit airline. French Finance Minister Bruno Le Maire said in a Sunday interview that Air France-KLM is at risk of disappearing if it doesnt make the efforts needed to compete.
Which other stocks are in focus?
Shares of Ambu A/S
AMBUB, +13.23%
rallied 13% after the Danish health care equipment maker raised its full-year outlook for organic growth.
Aker BP ASA
AKERBP, +6.72%
climbed 6.9% after the Norwegian oil company released earnings that beat forecasts.
What are strategists saying?
Theres little in terms of important news for the next 48 hours and with the U.K. markets closed for the May Day bank holiday trading volumes will be subdued at the start of the week, said Konstantinos Anthis, head of research at ADS Securities, in a note.
Later in the day though, several U.S. Fed policy makers will be speaking in public and it will be important to see [their comments on interest rates and inflation].Their take on how oil prices and tighter labor market conditions will affect inflation will be critical in shaping expectations for dollars price action going forward, he added.
Related Topics European Markets Europe Investing Stocks European Central Bank
Quote References SXXP +0.54 +0.14% DAX +38.31 +0.30% PX1 -0.35 -0.01% AF -0.94 -11.61% UKX +64.45 +0.86% EURUSD -0.0036 -0.3009% NESN +0.62 +0.81% NSRGY +0.25 +0.33% SBUX +1.55 +2.76% AMBUB +20.20 +13.23% AKERBP +17.80 +6.72% Show all references
MarketWatch Partner Center
Most Popular
I paid off my wifes student loans then she filed for divorce after two years of marriage
With no letup in home prices, the California exodus surges
Americans are hoarding money in their checking accounts and that could be a problem
Elon Musk is super, super serious about taking on Warren Buffett
Seth Godin reveals the secret to boosting your productivity.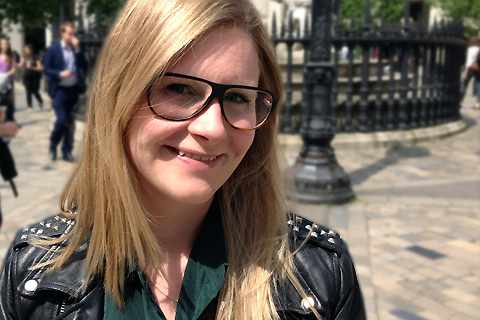 Sara Sjolin
Sara Sjolin is a MarketWatch reporter based in London. Follow her on Twitter @sarasjolin.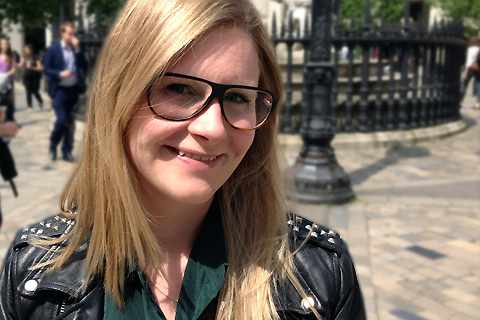 Sara Sjolin
Sara Sjolin is a MarketWatch reporter based in London. Follow her on Twitter @sarasjolin.
We Want to Hear from You
Join the conversation
Comment
Community Guidelines FAQs
BACK TO TOP MarketWatch Site Index Topics Help Feedback Newsroom Roster Media Archive Premium Products Mobile Company Company Info Code of Conduct Corrections Advertising Media Kit