Welcome to the latest edition of the Energy Recap. This week, after receiving feedback from readers that they'd like to see some weekly data on oil, we've included two new charts from the EIA – "U.S. Crude Oil Domestic Production" and "U.S. Crude Oil Refinery Inputs." Please let us know in the comments section below if these charts are helpful, or if there are others that would be more useful.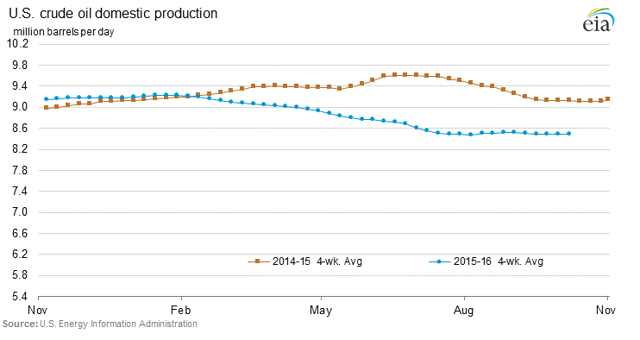 Click to enlarge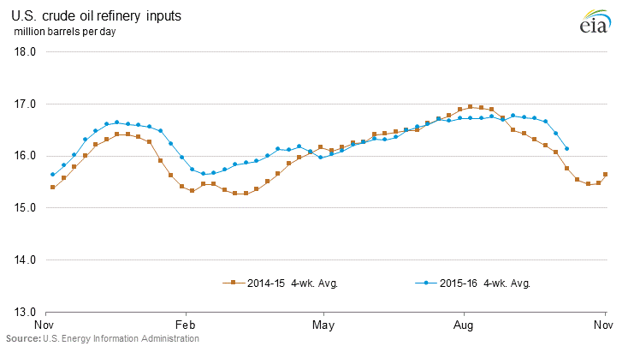 Click to enlarge
Energy Articles of Note
"Cabot Oil & Gas: Why The Stock Is Not Keeping Up With A Sharp Rise In The Natural Gas Price" By Michael Fitzsimmons
"Bakken Update: EOG Big Well Design Winner In The Bakken And Probably Everywhere Else" By Michael Filloon
"A Closer Look At The Transocean-Transocean Partners Merger" By Vladimir Zernov
Energy Sector Bankruptcies for the Week Ended Oct. 14, 2016
Here's a list of the most recent bankruptcy announcements in the energy sector:
– None.
We did want to note that on Thursday, Oct. 13, Goodrich Petroleum (OTCPK:GDPM) announced that it has "successfully completed its Chapter 11 reorganization plan and has formally emerged from bankruptcy."
Feel free to add anything that we might have missed in the comments section below.
U.S. Oil Rig Count
As per Baker Hughes, the number of active U.S. oil drilling rigs rose for the seventh straight week.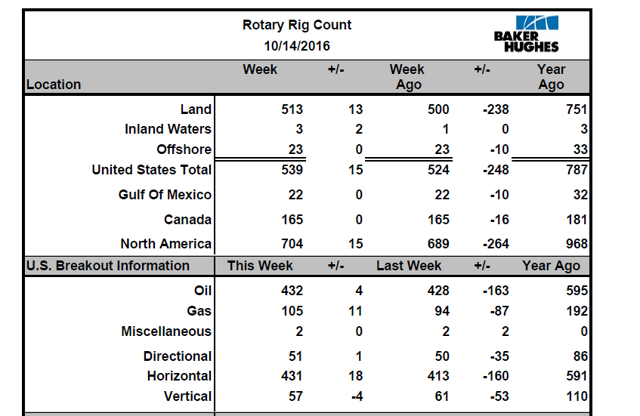 Click to enlarge
Weekly Natural Gas Storage Report and Summary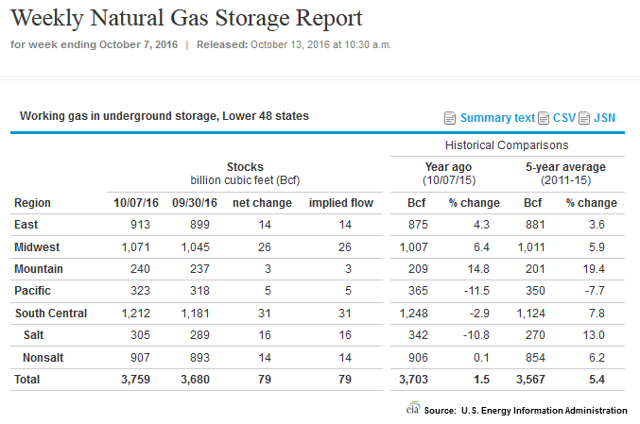 Click to enlarge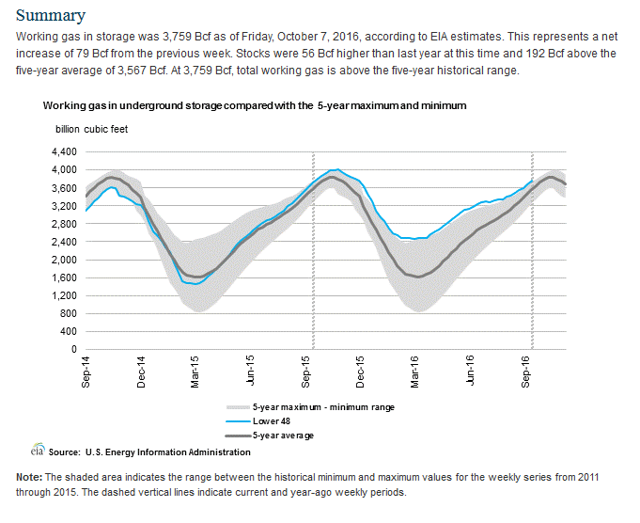 Click to enlarge
Natural Gas Rig Count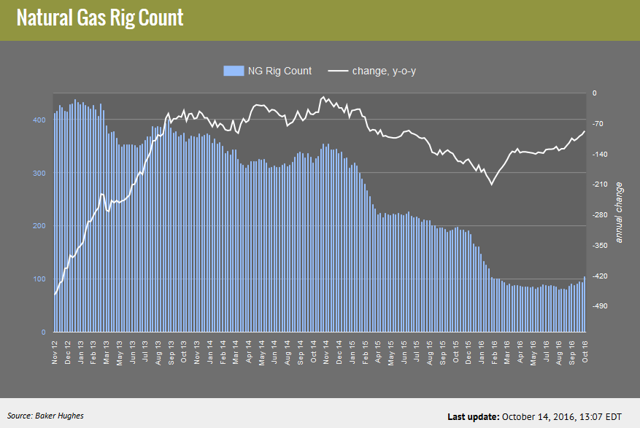 Click to enlarge
As always, we encourage you to submit your own article by clicking here, if you haven't already done so.