DryShips Inc (DRYS) filed a 6-K on July 10th containing a press release announcing a $2.5 million common stock dividend for the quarter ended June 30th to be paid to shareholders of record on July 20th. The press release updated DRYS cash position and outstanding debt balances in addition to other information.
Updated Key Information as of July 10, 2017:
Cash and cash equivalents about $80.8 million, (or $3.04 per share) Book value of vessels, including advances about $625.1 million, (or $23.49 per share) Debt outstanding balance about $237.5 million Number of Shares Outstanding about 26,609,379
As of July 10th, DRYS had closed the 13 of the 17 previously announced vessel acquisitions. The four outstanding acquisitions include three VLGCs and one Newcastlemax. The $80.8 million of cash on the balance sheet probably does not reflect all of the proceeds from the issuance of stock during the trading week ended July 7th due to the typical three day clearing process for the sale of stock. The cash position was better than I expected in my funding shortfall calculations based on prior DRYS disclosures and suggests that DRYS may have been making milestone payments on its new builds, namely the VLGCs and the Kamsarmaxes.
The most important takeaway from the update is that the amount of debt outstanding increased to $237.5 million from the prior balance of $200 million, disclosed in a June 22nd 6-K filing, due to the close and draw down of the first tranche of $37.5 million of the VLGC Credit Facility funded by the Korean Export bank and ABN Amro. To review, the VLGC Credit Facility commitment from the two banks was for $150 million to fund the four VLGCs scheduled to be acquired June, September, October, and December. Spread evenly over the four vessels, the Credit Facility will be funded in four $37.5 million tranches.
The financial close of the VLGC Credit Facility is an important milestone that dramatically reduces any uncertainty regarding DRYS' financing plans for the remaining four vessels. The following table provides an update on the funding gap.
DryShips
Sources/Uses
July 10th
Acquisitions Remaining @ July 10th
VLGCs
$250,500
Newcastlemax
$31,000
Subtotal
$281,500
VLGC OptionExercisePmts
($65,700)
RemainingPayments
$215,800
Cash Available July 10th
$80,800
VLGC Credit Facility
$112,500
Cash Earnings
Q3
$5,237
Q4
$8,514
Dividends
Q3 and Q4
($5,000)
Funding Shortfall
$13,749
The final equity payment for each VLGC (assuming no milestone payments have already been made) is $24.1 million. The total Funding Shortfall of $13.75 million from the table above means that DRYS is currently funded through the end of December when the remaining equity payment of $24.1 million is due on the last VLGC. As disclosed in a 6-K filing on July 7th, DRYS had $82.9 million outstanding on its current Prospectus Supplement for its continuous common stock offering program. As noted above, the Cash Balance likely does not reflect stock sold on July 5th through 7th due to the three day clearance on the sale of stock. DRYS disclosed in the 6-K that net proceeds for just July 6th and 7th equaled approximately $3.3 million. The Funding Shortfall therefore may be closer to $10 million.
It should be noted that other than the increase in its debt balance in the press release, DRYS has not yet disclosed the closing of the VLGC Credit Facility. As I have discussed in prior articles, the disclosure requirements for a Foreign Issuer are much looser than for Domestic Issuers filing with the SEC. Even though the close of the VLGC Credit Facility is a material event, DRYS is not required to disclose it prior to the filing of financial statements.
Disclosure: I am/we are long DRYS.
I wrote this article myself, and it expresses my own opinions. I am not receiving compensation for it (other than from Seeking Alpha). I have no business relationship with any company whose stock is mentioned in this article.
Additional disclosure: Please note that I have traded DRYS on a regular basis, sometimes intraday round trips, for the last several weeks on the long side. I do not short stocks. My current position in DRYS is for very short-term trading purposes only. I expect DRYS to be extremely volatile over the next several weeks and I view trading DRYS as extremely risky.
Editor's Note: This article covers one or more stocks trading at less than $1 per share and/or with less than a $100 million market cap. Please be aware of the risks associated with these stocks.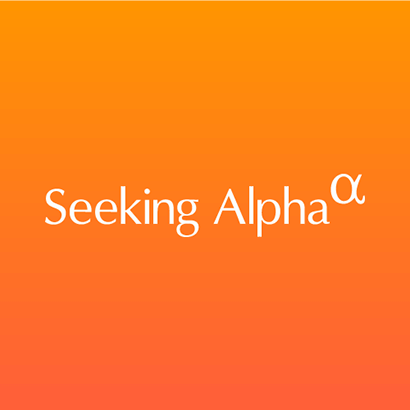 About this article:ExpandAuthor payment: $35 + $0.01/page view. Authors of PRO articles receive a minimum guaranteed payment of $150-500.Tagged: Investing Ideas, Long Ideas, Services, ShippingWant to share your opinion on this article? Add a comment.Disagree with this article? Submit your own.To report a factual error in this article, click hereFollow Morningsidepark and get email alerts