Energy Recovery: ERII Company Description:
Energy Recovery, Inc. (NASDAQ:ERII), incorporated on March 8, 2001, is an energy solutions provider to industrial fluid flow markets. The Company's solutions convert wasted pressure energy into a reusable asset and preserve or eliminate pumping technology in hostile processing environments. The Company operates through two segments: Water, Oil & Gas, and Corporate. The Company's Water Segment focuses on products sold for use in reverse osmosis water desalination.
The Company's Oil & Gas Segment consists of products sold for use in hydraulic fracturing, gas processing, and chemical processing. The Company offers energy recovery devices (ERDs) in the water desalination market with its pressure exchanger (PX) and turbocharger technologies. The Company offers VorTeq hydraulic fracturing system (VorTeq), IsoBoost, and IsoGen product lines to the oil and gas market.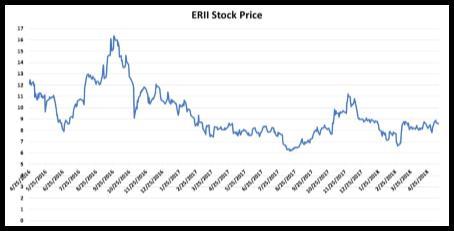 Figure 1: Stock Price, Source: Bloomberg
Short Thesis Summary: ERII is a highly valued company that loses money. Their cash losses are even higher than the losses they report. ERII has a stock buyback that is artificially propping up their stock and is unsustainable. Insiders and ex-employees are dumping their stock. ERII claims to have disruptive technology with their vorteq product, which we believe is doubtful due to failures in meeting milestones. Energy Recoverys core business in desalination is a low-quality business, and we feel it is worth significantly less than the companys approximately $500 million market capitalization. ERIIs business is deteriorating, and the market has not yet recognized it, due to overly supportive sell-side analyst support (B. Riley buy recommendation, $20, price target).
Poor Quality Of Earnings/Cash Losses And Burn Rate Higher Than Reported Earnings
In ERIIs latest Q1 report, the company reported total revenue of $13.8M vs. $14.5M and a loss of ($1.33M) vs. $0.353 profit. When one scratches beneath the surface, it's actually much worse. Cash flow from operations was negative ($6.3M) when including changes in working capital and the fact that the company recognized $2.75M in high margin license and development revenue from the cash they already received in October 2015.
While the accounting they have chosen to employ is permitted by their auditors, it is worth noting it significantly inflates current earnings and makes the company appear to be break-even. However, they are actually burning significant cash. In fact, including capex the company burned $7M in Q1 alone (see figure 3). It is also worth noting that operating expenses have been accelerating upward, $11.8 vs. $9.8 million year over year (see Figure 2).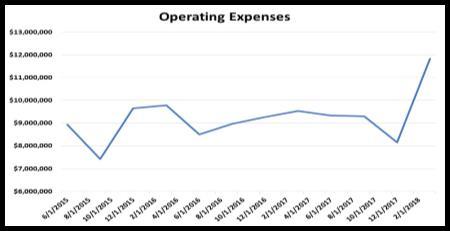 Figure 2: Operating Expenses, Source: Bloomberg
Buyback Is Unsustainable And Is Artificially Propping Up The Shares
ERII bought back $3.5M of stock in Q1 alone (see figure 3). Given the high burn rate and losses for the foreseeable future, ERII cannot sustain the buyback over the long haul. While we love buybacks in companies that generate significant cash flow and trade at low valuations, in our opinion, ERII has no business buying back their stock with the current state of affairs (insiders are selling).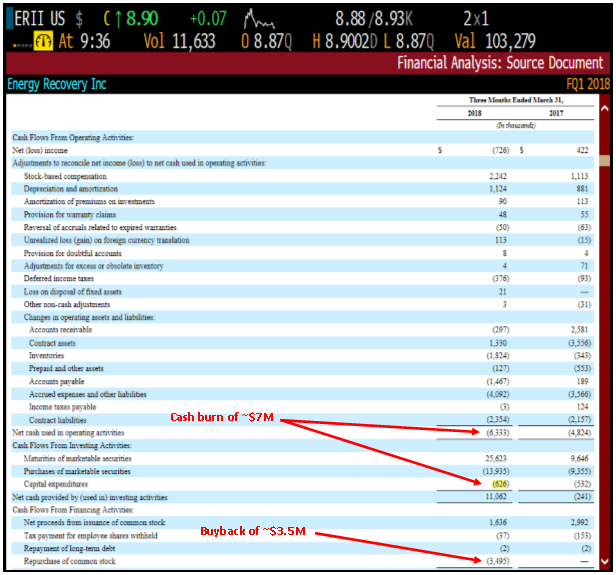 Figure 3: Cash Flow Statement, Source: Bloomberg
Commercialization Of Their So-Called Disruptive Technology, Vorteq Is Doubtful
ERII received a $75 million exclusivity payment from Schlumberger (NYSE:SLB) back in October 2015. Since then, they have failed to execute on milestones. As of today, the company still has yet to meet the milestones. The company even states, we may not meet the key performance indicators necessary to meet the two milestones in the Schlumberger license agreement.
The following is a litany of failed promises and statements from management on their earnings calls:
Q1-2016: With respect to the Schlumberger agreement, we have mobilized for the first milestone test and remain confident that both milestones will be achieved in 2016 thereby triggering an incremental $50 million in contract payments. Q2-2016: We also continue to advance toward the execution of the two performance milestones pursuant to our VorTeq licensing agreement with Schlumberger, which will trigger the incremental $50 million in up-front contract payments. Q3-2016: As such, we deem it likely that the achievement of the milestones will move into 2017 and look forward to closing out what we expect to be a record year in terms of revenue and profitability. In short, the amplitude of missile and piping vibrations are currently too great to allow for reliable system and indeed pressure exchanger performance. Q4-2016: In summary then, we will bring to bear, a new VorTeq system comprised of the second generation missile and the third generation cartridge. We will partner with the best-in-class oil field services equipment manufacturer to design and produce the missile. In parallel, we are rapidly, yet diligently developing and testing a third generation cartridge. It is our belief that this comprehensive effort will allow for milestone success in 2017. Q1-2017: We would not expect to do so until the latter portion of the second half of the year based on manufacturing lead time and the conclusion of the design process. So based on the facts and circumstances today, we remain confident that milestone success can be achieved before the year's end. Q2-2017: Contingent upon the results of private testing, we will then immediately mobilize to attempt milestone one. Based on the current manufacturing schedule and status and our test results today, our best estimate, therefore, is to achieve milestone one in the fourth quarter, and if so, commercialization at some point in 2018. As material updates arise, we will update our shareholders accordingly. Q3-2017: We will obviously consult very closely with the product licensee. And at this point in time, based on the fact and circumstances as they sit today, I see no reason to readjust the guidance that we provided all year, which is to say we believe we can get to Milestone 1 by the end of the year. Q4-2017: As mentioned previously, I have decided to focus our efforts in the near term solely on VorTeq and MTeq. The strategic objective is clear, ensure our organization is fully focused on these two products, thereby maximizing the opportunity for success in 2018. Thus we remain from any guidance as it relates to precise timing.
Where Theres Smoke Theres Fire, Why Should We Believe Them?
Energy Recovery has overpromised and underdelivered on their agreement with Schlumberger. ERII originally was forecasted to begin commercialization of their VorTeq product in 2016 (see figure 4). However, they have not even completed either of the milestones in the agreement with Schlumberger.
I recommend reading this bearish Seeking Alpha article by Cannell Capital LLC from May 2016. See Link.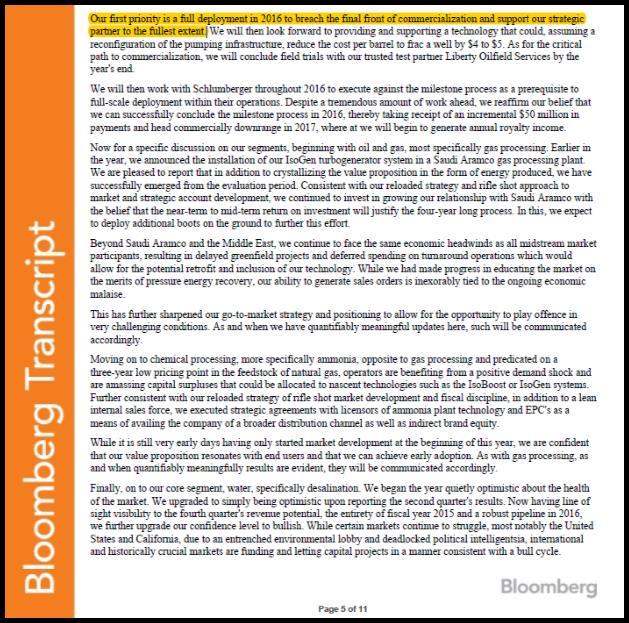 Figure 4: Q3 Earnings Transcript, Source: Bloomberg
Insiders Are Dumping Stock
Energy Recovery insiders and former CEO Joel Gay have been selling shares (see figure 5). Joel Gay left the company on 02/27/2018 and has sold 100,000 shares since his departure. It doesnt seem like insiders believe in the story. It should also be noted that the chairman, Michelet Hans Peter sold 100,000 shares at the end of 2016.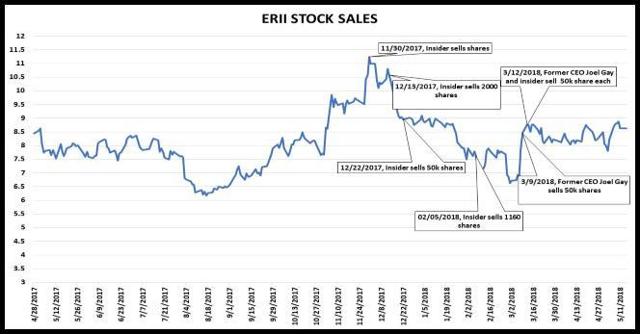 Figure 5: Insider Selling, Source: Bloomberg
ERIIs Main Business Of Desalination Is Not A Good Business
Lumpy business – typical purchases for equipment are very expensive, have a long sales cycle, and are one-time in nature. High customer concentration, 70% of revenue from 10 customers. Core product sales declined Q1 year over year. Little recurring revenue. Given the approximate run rate of $40-$45M, we believe its highly overvalued.
Overly Supportive Sell-Side Unwarranted
ERII was recently reiterated as a buy recommendation by B. Riley analyst, Tom Curran, after a non-deal roadshow. Biased sell-side analysts tend to be blinded by their desire to generate business for their firms. Due to their blindness, they tend to believe unrealistic narratives from management teams that can give them business. Frequently, they do not adequately scrutinize the companies they cover. We would like to highlight that the above-referenced analyst has a 1-star rating and a return of 0.8% with a 51.4% success rate, according to smarteranalyst.com.
Final Thoughts
In summary, stay away from this overvalued stock. We believe fair-value is approximately $2.50 per share. We arrive at our target by putting a 1x revenue valuation on their core business ($45-$50M) and add back approximately $90M in cash (high burn rate, cash declining).
Disclosure: I am/we are short ERII.
I wrote this article myself, and it expresses my own opinions. I am not receiving compensation for it (other than from Seeking Alpha). I have no business relationship with any company whose stock is mentioned in this article.
Additional disclosure: All research and information have been provided on a best efforts basis, and the author makes no warranties or guarantee as to completeness and accuracy thereof. Investors should rely on their own due diligence for investing decisions. We spend great effort in our due diligence process. We make investments based on our conviction in our due diligence process. You should assume at the time of publication we hold a short position in securities of the company discussed in this report.