Wearable technology is having a moment in the sun right now as more and more consumers opt to add smartwatches to their collection of gadgets. While tech behemoth Apple Inc. (NASDAQ:AAPL) and its Apple Watch have been touted as the top of the class in the wearable technology sector, it's not the only good investment within the industry.
Microsoft Corporation (NASDAQ:MSFT), Garmin Ltd. (NASDAQ:GRMN) and QUALCOMM, Inc. (NASDAQ:QCOM) are three wearable stocks that investors should have on their radar as their own offerings look likely to propel the stocks into the future.
Apple is certainly not a bad pick, but it's definitely not your only choice when it comes to investing in the future of wearable technology.
Microsoft Corporation Is Heating Up in the Wearable Space

Source: Mike Mozart Via Flickr
Microsoft stock is probably not the first investment you think of when it comes to playing the wearables trend. The company was unsuccessful with its own fitness tracker and eventually discontinued the Microsoft Band and admitted defeat.
However, it's important to note that the smart watches seen on the streets today are only just the beginning and focusing solely on that one aspect of wearables would be extremely shortsighted.
As wearable tech gets more and more advanced, it's application will stretch beyond just another cool gadget and Microsoft is looking to focus on that part of the wearable space.
The firm partnered with Trekstor to develop commercial wearables that will use cloud connectivity to increase productivity and streamline business activities. Microsoft says the devices could transform everything from inventory management to healthcare by replacing hand-held devices.
So far we haven't heard much about this project, but in the year to come I'd expect to see Microsoft capitalize on its strong position in the cloud computing space by offering a line of wearables that links on to Azure and further automate operations.
Compare Brokers
Garmin Isn't Going Away Just Yet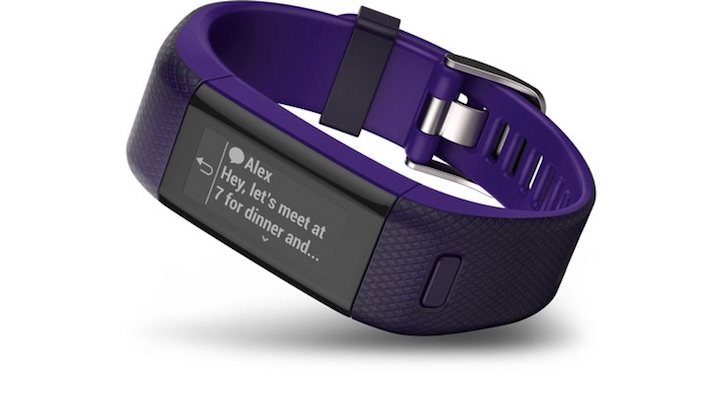 Source: Garmin
Garmin stock should be following the likes of Fitbit Inc. (NYSE:FIT) and GoPro Inc. (NASDAQ:GPRO) to the bottom of the barrel, but instead the company has emerged as close second to Apple when it comes to wearables.
Garmin has already weathered one storm, the decline of dedicated navigation systems and now the company has proven that it can stand up to competitors in the smartwatch space.
Garmin's ability to keep focused on what consumers know and love about the company- GPS. When Garmin first came on the scene with consumer GPS devices, it was touted as innovative and bold, but now the company has paired back its innovation and instead makes useful devices for a niche group that are loyal to the brand.
That strategy has kept the company competitive in the wearables space and made the stock a good long-term bet, especially for income investors.
GRMN offers an impressive 3.58% dividend yield and boasts a relatively safe 65.38% payout ratio. That means investors can be confident that they're going to see an income from their Garmin investment while also taking comfort in the fact that the firm knows what it takes to remain resilient in an ever-changing tech industry.
Compare Brokers
Qualcomm Versus Apple Again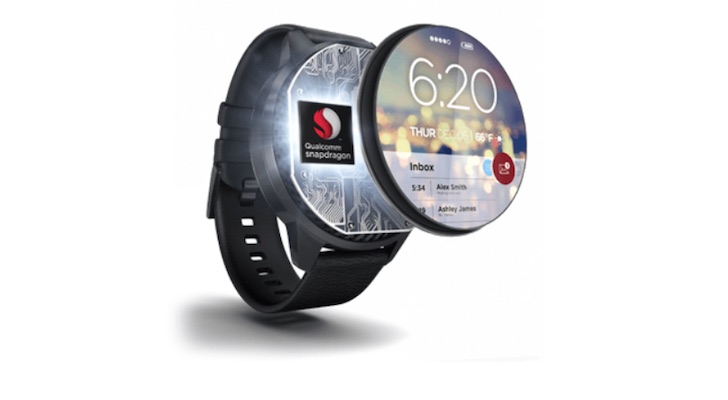 Source: Qualcomm
Wearable tech makers aren't the only ones with a horse in this race- it's important to also consider chip makers like QCOM stock, whose processors power a significant chunk of the wearable market.
Qualcomm's Snapdragon Wear processors can be found in all corners of the wearables market but most notably the company provides the chips for the majority of Android's smartwatches.
Not only is QCOM stock a good play in the wearables space, but the company is also trading relatively cheap at the moment because of worries about a trade war with China.
However, some of that pressure appears to be lifting, which has lead many to predict that QCOM has a pop coming in its future.
Qualcomm was due to take over NXP Semiconductors (NASDAQ:NXPI), but Chinese regulators put their review of the deal on hold as trade tension with the US escalated. However, the review appears to be getting back underway. While that doesn't guarantee that the deal will go ahead, it is a definite step in the right direction.
Over the next year QCOM stock is likely to see some turbulence as news about the NXP takeover plays out, but investors will be comforted by the company's 4.46% dividend yield that should make up for some of that unease.
As of this writing, Laura Hoy was long AAPL.