Ask any successful person – in any field – the secret to making it big, and you'll get the same response. It takes desire, knowledge, and discipline.
The same applies to trading the markets, particularly in 2018…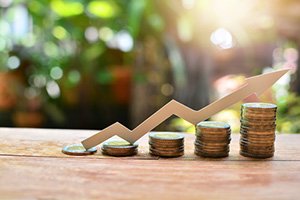 Money Morning's options trading specialist, Tom Gentile, took those three traits and broke them into three simple steps for trading the markets. Best of all, they're perfect for traders of all ages and experience levels.
According to Tom, you don't have to be the smartest or most talented person to trade the markets with great success. But it does require commitment and the three steps below.
Not surprisingly, the three steps Tom shares all came from his extremely successful mentors…
Arthur Blank, the owner Atlanta Falcons and founder of Home Depot Inc. (NYSE: HD), shared these secrets with him more than three decades ago. Back then, Tom was stocking shelves at the store as he worked his way through college.
Don't Miss This Shot at a $78,000 Windfall: This tiny firm is about to make the entire world wire-free. As its game-changing technology revolutionizes the global power structure, its stock could hand investors a massive return. Learn more…
But he applied the rules to trading the markets and turned himself into a millionaire…
And he's used these rules to bring his subscribers incredible profit opportunities in just days, including:
8% in four days on Colgate-Palmolive Co. (NYSE: CL) 9% in one day on General Electric Co. (NYSE: GE) 8% in two days on Costco Wholesale Corp. (NYSE: COST)
More on those gains in just a bit…
Here are his three simple steps to making a fortune trading the markets in 2018…
Join the conversation. Click here to jump to comments…