What are some of your favorite Earth Day quotes?

April 22 is when we celebrate the holiday, which falls on a Sunday this year and there are plenty of activities you can take a part in to help the environment this year. Earth Day is not simply about helping to reduce our waste and carbon emissions in one day, but it is a reminder that we need to be more conservative with our energy use every single day.
It is also a time to remind ourselves that we need to make sure we recycle and donate any personal items or food we don't need to those in need instead of throwing it away. In honor of Earth Day, we have compiled 10 quotes for you to share on Facebook, Instragram, Twitter or other social media sites.
Check them out.
Compare Brokers
Earth Day Quotes

Source: Flickr
"I only feel angry when I see waste. When I see people throwing away things we could use." -Mother Teresa "Progress is impossible without change, and those who cannot change their minds cannot change anything." -George Bernard Shaw
Compare Brokers
Earth Day Quotes

Source: Flickr
"The environment is where we all meet; where all have a mutual interest; it is the one thing all of us share." -Lady Bird Johnson "Keep close to Nature's heart… and break clear away, once in awhile, and climb a mountain or spend a week in the woods. Wash your spirit clean." -John Muir
Compare Brokers
Earth Day Quotes

Source: Flickr
"Live in each season as it passes; breathe the air, drink the drink, taste the fruit, and resign yourself to the influence of each." -Henry David Thoreau "Look deep into nature, and then you will understand everything better." -Albert Einstein
Compare Brokers
Earth Day Quotes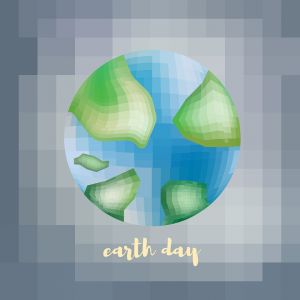 Source: Pixabay
"He that plants trees loves others besides himself." -Thomas Fuller "Never doubt that a small group of thoughtful, committed citizens can change the world; indeed, it is the only thing that ever has." -Margaret mead
Compare Brokers
Earth Day Quotes

Source: Flickr
"One of the first conditions of happiness is that the link between man and nature shall not be broken." -Leo Tolstoy "The Earth will not continue to offer its harvest, except with faithful stewardship. We cannot say we love the land and then take steps to destroy it for use by future generations." -John Paul